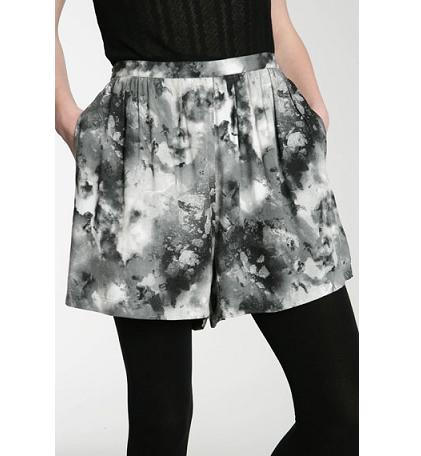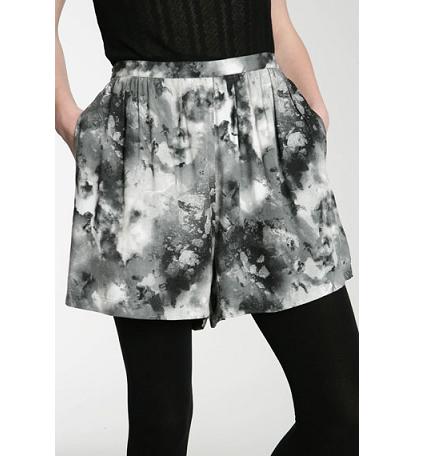 Painterly prints have evolved from cutesy florals to something tougher this season, and we think these Something Else shorts, new to Urban Outfitters, wouldn't look out of place at a Christopher Kane show where galactic-style prints are a signature.
These culottes look positively kaleidoscopic and are just right to pair with a basic t-shirt or body to breathe new life into staple separates. Add to that your thickest opaque tights when the weather drops, and Something Else's high-waisted shorts will show exactly what monochrome dressing can do.
We just can't decide wheter we're looking at a vision of space, a cloud formation or er, a burst ink pen, but either way, we like what we see.
Something Else Shattered Print Short, £65, available at Urban Outfitters. BUY NOW!