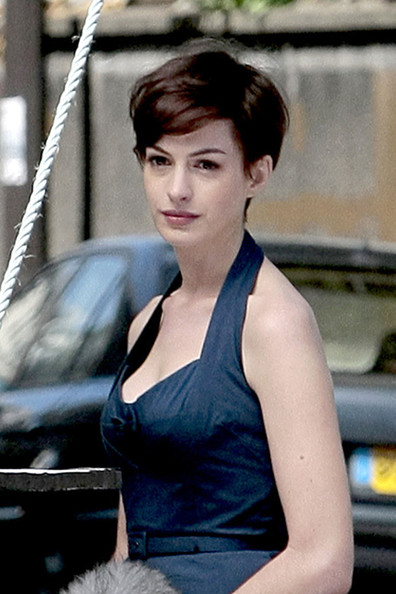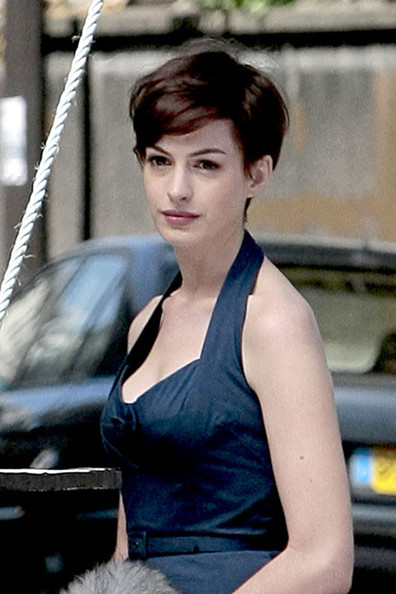 First it was Burberry beau Emma Watson, then it was an albeit less ambitious Nicole Richie, and now it's the turn of Anne Hathaway – everywhere we look the A-listers are chopping their hair off, and the quaintly-classic actress is the latest to submit to the scissors.
Anne's usually long, bouncing brunette locks have been snipped to leave a natural-looking 60s-style pixie crop – but eyes that big and a smile that wide can carry it off with ease, in case you were wondering.
Ever the dedicated damsel, her new 'do is all down to her latest role in the film One Day – an adaptation of the book by the same name that, according to Elle UK, is a must-read, so we're assuming movie's a must-see, too – in which she plays a girl named Emma.
We're getting quite used to seeing Anne with different hair – she chopped it into a bob for her role in Rachel Getting Married and sported an ice-blonde style for Alce in Wonderland, don't forget – but her latest look is our favourite by far, though she does have a touch of Audrey Tautou about her now, non?
If you want hair advice from this stars this season, it seems the style-du-jour is short.