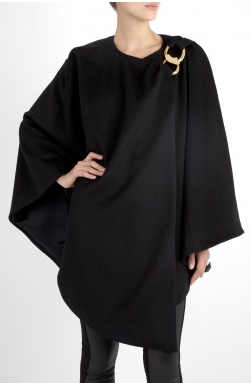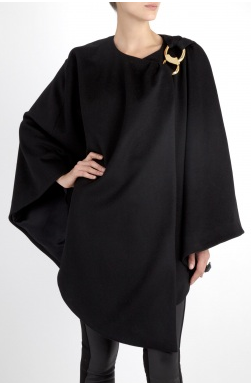 We already know how vital the cape is this season, and this Halston Heritage piece is set to stay the distance. And what's more, it's new to my-wardrobe – what better way to round off the week than with a classic look like this?
Here at MFL we're always excited to see some well executed drapery, and as usual SJP favourite Halston Heritage have pulled it off a treat – and the asymmetric hem and cashmere blend only add to the covetability of this cape.
We love my-wardrobe's idea of teaming this with leggings in a full noir ensemble. For a change, though, add fresh blue denim jeans – life is one big catwalk, after all.

Halston Heritage Buckle Cape, £410 at my-wardrobe.com. BUY NOW!