Last Updated on 20th September 2010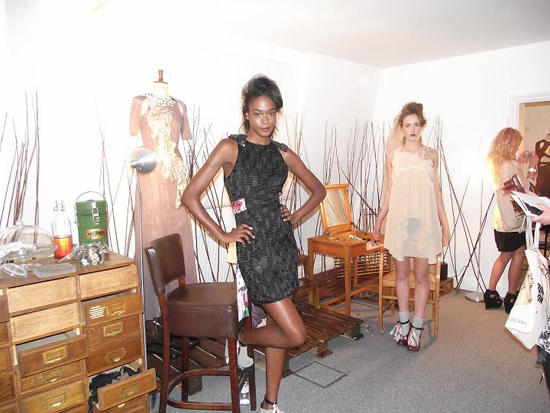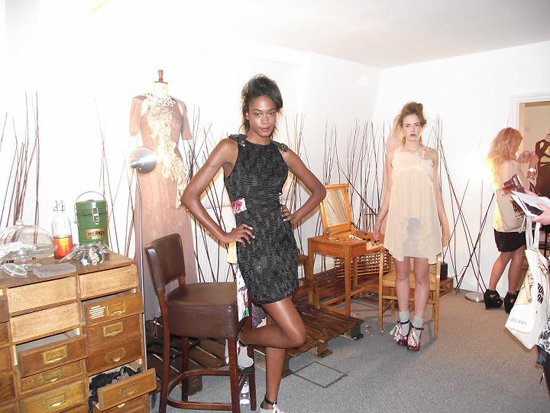 This is a guest post by Tor Brierley, freelance journalist and blogger at FabFrocks. Fabfrocks is a fashion and style blog with one eye on the high street, and one eye on the high end wish-list it can't really afford! Fabfrocks is updated daily.
Now in her third season of showing at London Fashion Week, the S/S11 collection from Eun Jeong was inspired by the colours of summer: nudes, rose pinks, purples, and lime green. More exciting though was the foray into digital prints, which boldly adorned dresses. This is the first time Eun Jeong has added print to her collection, which was wearable, and full of whimsy.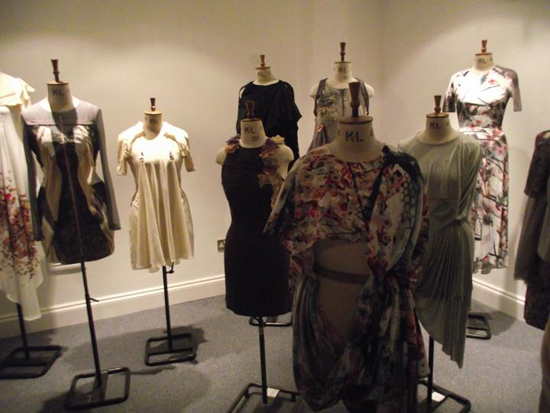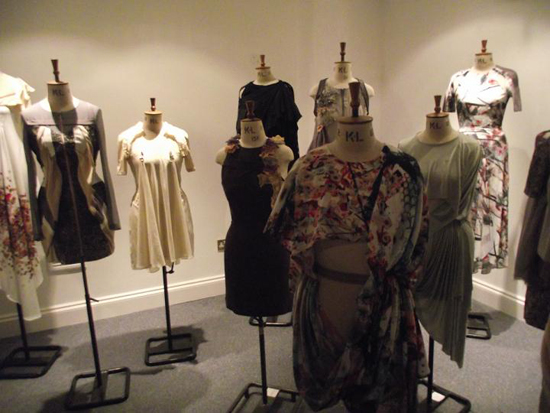 Models lingered moodily around the presentation area wearing the designs, and the collection made me think of a typical English summer: peeks at brightness (the lime green) followed by duller more overcast moments (blacks and nudes). The collection was also very feminine, and this was carried through to the presentation set, which resembled a lady-like vintage dressing room. A separate room of the presentation showed pieces in stark white, Eun's signature colour, and these pieces really emphasised the feminine theme: ruffles, frills, and lace featured heavily.
The key details of the collection however were the colours, the beautiful silk draping and nipped in waists, showing off the designers tailoring skills. Sleeves of all lengths and shaped also featured heavily in the collection; another nod to the unpredictability of the English summer, perhaps?
My key pieces from the collection were the series of silk leggings made from the same digital prints as some of the most show stopping dresses. Also noteworthy were the one-shouldered white ruffled dress and the floor length nude satin gown.
Eun Jeong won the 2008 Fashion Fringe at Covent Garden, and looking at this collection it's easy to see why!