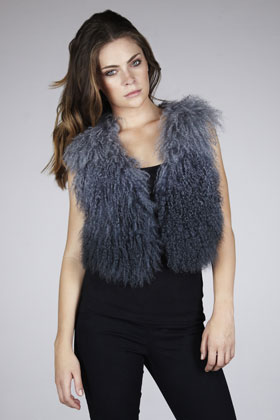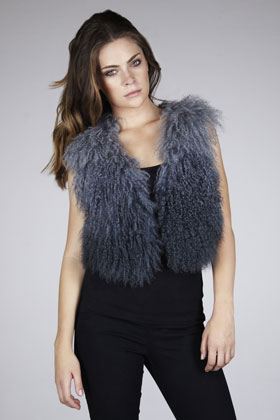 Probably one of the most cost efficient purchases you can make this month. All kinds of faux/ real furs, wools, feathers and plumage graced the runways back in February as a precursor to our Autumn/ Winter wardrobes, and this gilet defines the look.
The gilet is also ideal for our in between season malarkey, one which has left us too warm for bulky jackets and coats but too cold for one top or cardigan – layering is the key. It can work with most items in your wardrobe – no excuses; simply wear over dresses, blouses, long or short sleeved tops to keep in some extra warmth as the weather turns chilly. 
The colour also meshes well with jeans, shorts, skirts and patterns so it really is a classic piece for our wardrobes this season, and one that can be worn year after year, throughout Autumn, Winter and Spring. It will also take you from the office to a hot date in evening, and from weekend shopping to a night out with the girls, a real timeless piece. So why not wear a hug and look trendy at the same time?
Warehouse Dip Dye Mongolian Wool Gilet, £80. BUY NOW!