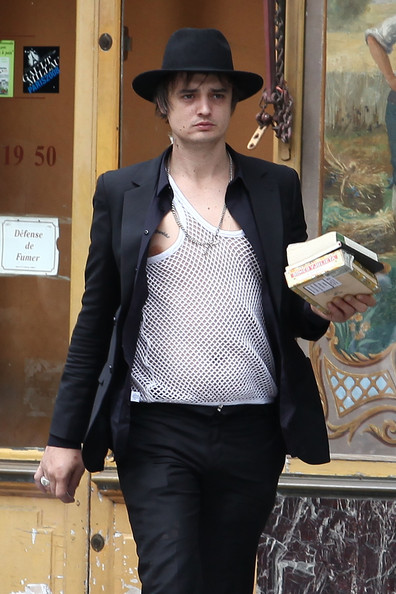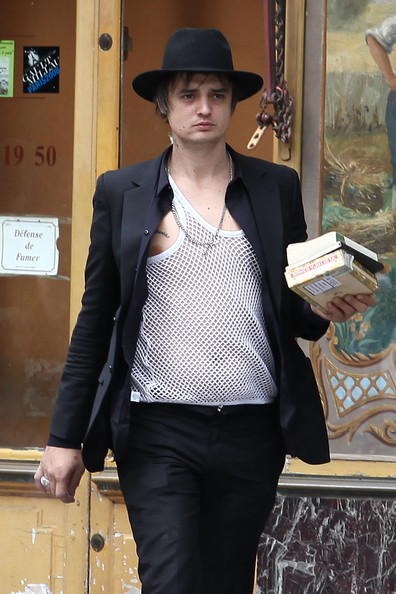 Pete Doherty's only link to the fashion industry to date may have been his turbulent two-year relationship with Kate Moss and a brief spell at Gio Goi, but that's about to change – the indie lad's launching his own jewellery line.
Teaming up with London-based jeweller Hannah Martin on his new venture, Doherty's collection, called Albion Trinketry, will feature chunky chains and bracelets in oxidised silver and medal-shaped cufflinks alongside bold rings in rose gold and mammoth tusk.
"I'm like a magpie really in a lot of ways. I've always collected [jewellery], unsuccessfully most of it — you treasure it and it gets lost," Doherty explained to WWD at last week's London launch, adding that his own collection of trinkets inspired Martin's designs.
But fans of the rocker will have to save a small fortune to get their hands on his pieces – prices begin at £425 for a pair of cufflinks and go up to £8,725 for a solid rose gold ring.
"It's just a shame I can't afford to buy them myself," he said. "They cost a fortune."