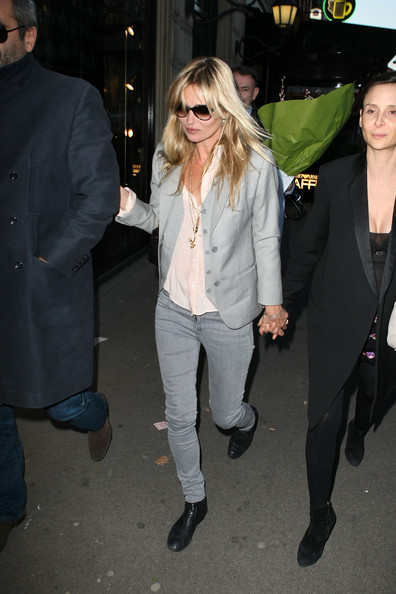 It seems world class supermodel Kate Moss has thrown in the towel when it comes to her old partying ways, preferring a low key affair last night to celebrate her 37th birthday in style.
Yesterday she wined and dined in the romantic city of Paris with long-term rocker boyfriend Jamie Hince, and the pair enjoyed a first class meal at the rather swanky Brasserie Lipp restaurant in the city's Saint-Germain-des-Pres district – it's alright for some, eh?
Ms. Moss wore a suitably laid-back luxe look to match the relaxed mood of the evening, Vogue UK reports, choosing a pair of light-coloured skinny jeans, a matching tailored boyfriend blazer and oversized sunnies to complete her outfit – after all, relaxed rock chic is what she does best.
After working herself pretty hard since just about as long as we can remember, it seems the mum-of-one is enjoying some well earned-down time this year – and frankly, we don't blame her.
Happy belated birthday, Kate!