Australian-born designer Micaela Ezra is beginning to make a name for herself in the fashion capital of New York. Fresh from graduating and showing at Australian Fashion Week in her home country, she packed up her samples and moved to the Big Apple four years ago to gain more experience – and a bigger presence – in the industry.
After numerous knocks on even moor doors, Micaela found herself sitting with designer Cynthia Steffe who, luckily, offered her a job there and then – one which she remained at for three years, no less. It was only when she attended a party one evening she met her current business partner Maytal Sharifi, and the rest, as they say, is history – three stylish yet practical brands, Sine, Laila and Parameter, were born.
With her labels now stocked at the likes of Bloomingdales, Anthropologie and other cult boutiques around the world, we caught up with Micaela to have a chat about her journey to the big city, get the low-down on her inspirations, check in on her personal style, and find out her plans for the future of the brands…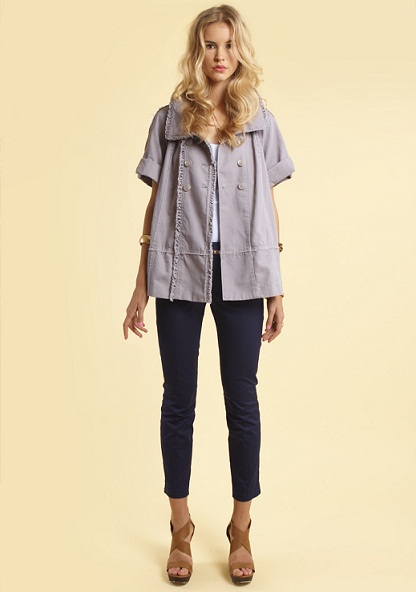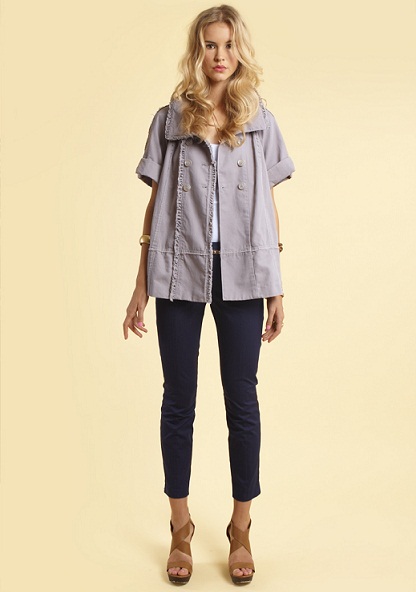 What is the difference between Sine and Laila, and how did they begin?
Sine is a contemporary sportswear collection that presents a seamless union of creativity and functionality. We believe that wearing Sine is wearing your heart on your sleeve. Emotions are portrayed through vivid colors and expressive prints – many of these are my own artworks which we digitally print onto fabric!
Laila is an 'effortless eveningwear' collection that, as an extension, captures the same emotive spirit as its sister line Sine. It is a range of both cocktail dresses and gowns, also focusing on sumptuous textiles, exciting color and unique print. Recently we launched Laila Bridal!
How would you describe your designs, the lady who wears them, and how do you want her to feel in them?
The Sine collection is sweet chic – a mix of dresses and sportswear separates that evoke a nonchalant femininity. We use exciting color and hand drawn prints which spark emotion. Our Sine woman is confident, free-spirited and expressive; my ultimate intention when designing is to inspire and elevate the mood of the wearer so that she approaches her day with an excited and positive frame of mind. The best feedback I can receive is someone telling me they felt amazing in one of our dresses!
Where do you get your inspiration for your designs?
In anything that triggers my emotions – I am very inspired by art. I may see a painting, a fabric or even just a colour shade, and it will spark a vision. Often I look to vintage references – I adore the treasure hunt of a flea market or antique fair! I also find inspiration in the spirit of a person – someone I know or observe. The challenge is how to create clothing that reflects her character. Ultimately the woman who buys the dress, should be able to sense whatever inspired it.
Did you always want to work in fashion? How did you come to be involved in the industry?
I took a convoluted path to get to the industry – first I completed a commerce degree, then studied jewellery and textile design, and finally went to fashion college! When I graduated in Sydney, I was invited to show at Australian Fashion Week. Following that I decided to move to New York to gain more commercial experience. I came here with my portfolio and a bag of samples, literally knocking on doors in search of work! At Cynthia Steffe I was offered a position on the design team where I stayed for three years. In May 2009 I joined Maytal Fashion as Designer and Creative Director of Laila, Sine and Parameter.
You worked for Cynthia Steffe – what did you learn from your time there? Do you think this has impacted on your designs today?
I learnt so much! From creating specialised product, to knowing how a design team functions within a corporate environment, to understanding the nature of US market demands (which are different to that in Australia). Certainly I am very grateful for my experiences there.
You're now based in the US – what prompted your move to the Big Apple? What is it you love about New York?
I love the energy of NY – the people and their inspirational stories, the variation and character of the neighborhoods, the never-ending source of activities. Here you feel a unique energetic potential which everyone can tap into, to find or to achieve whatever it is they are striving for.
Do you have a favourite piece from any of your collections?
The twist knot silk dress from this fall – featured in In Style – I discovered the original belt and source of inspiration in a little fabric store in Thailand with my sister Georgia!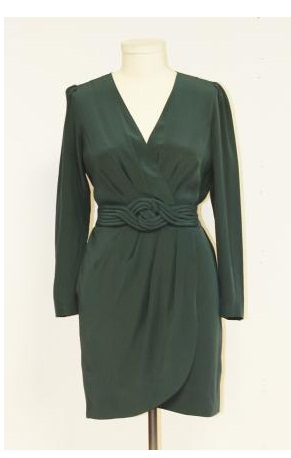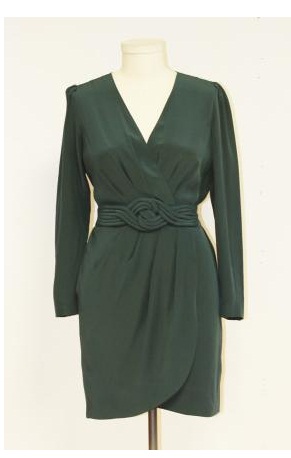 What's been your biggest achievement in fashion so far?
Various awards in Australia and getting work as a designer in NYC!
How would you describe your personal style, and what's the one fashion item you couldn't live without?
Bohemian chic – it definitely evolves in accordance with the seasons – more bohemian in the summer, more classic in the winter. I always dress according to my mood – I love mixing antique jewellery or vintage finds from around the world with a new Sine piece. I wear belts with everything! My favourite is an antiqued metal gold feather – my aunt's from the Seventies!
What's your favourite trend this season?
For day: Seventies's blouses – they have such a feminine nostalgia! My favorite from Sine has delicate trapunto shoulder detailing.
For night: Metallic cocktail dresses – this is perfect for parties (I rocked it already!). Add some Eden jewellery and you are set!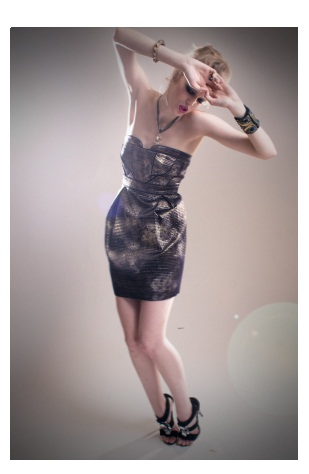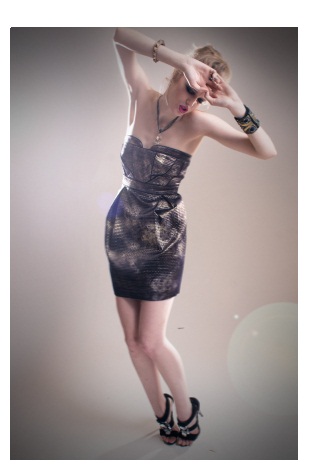 Do you have any top winter fashion tips?
Layer! And as you get warmer and warmer, consider the people who don't have that luxury – my tip this season (and all seasons) is to donate some old pieces to charity.
Looking to the future, do you have any projects coming up over the next few months that you're particularly excited about?
We are all very excited at having re-launched the Sine collection with a revived aesthetic this spring. I am looking forward to the brand evolution, especially including more original artworks which people are responding to well.
Where do you see yourself in five years time?
Well, I cannot say which country I will be in, but within five years both Sine and Laila will be internationally recognised contemporary labels. I intend to be designing and bringing enjoyment to a vast number of women who wear the clothes I create.
You heard it here first. Check out Micaela's easy-cool designs at shopsineny.com