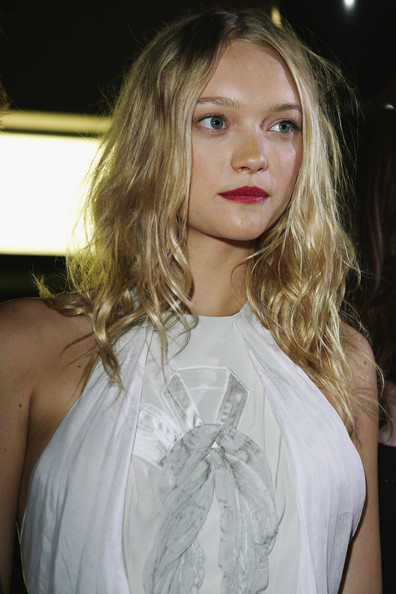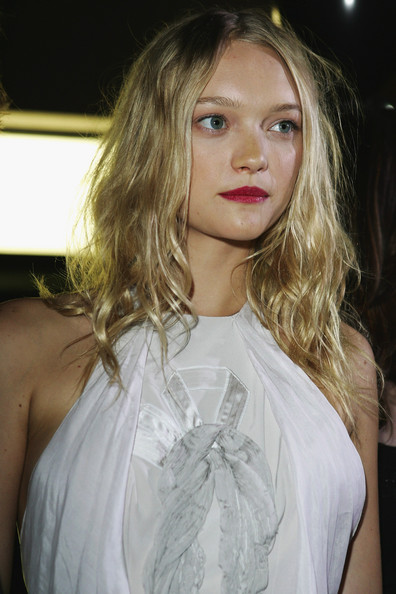 Since the death of actor Heath Ledger in 2008, Australian supermodel Gemma Ward has taken a back seat from the spotlight to recover from her former boyfriend's tragic death. But now, three years on, she's ready to make an international comeback and take the fashion and film world by storm.
In an exclusive interview, Gemma talks openly about her (albeit brief) relationship with Heath Ledger, her debut theatre performance, and securing a role in the coming box office smash Pirates of the Caribean: On Stranger Tides.
"I have taken a break from the media spotlight for the past few years and it was something spurred by Heath's death," she told the Herald Sun. "[Heath and I] first met in New York and we were both struggling with things that I won't get into, and we bonded over that."
"I kind of met him at first and said, 'Listen my mum's living with me right now and I'm kind of going through a hard time and I'm not interested in having a serious relationship with somebody right now' and he was like, 'You know, um, let's just be there for each other through these hard times we're both going through'," Gemma explains, "and we developed a relationship and we started seeing each other."
The pair subsequently spent Christmas together in Perth before heading back to New York where Ledger died less than a month later.
"There was no one like him – and no one will ever be like him. I'm just so grateful I got to meet him and get as close as I did with him," she said, adding, "we were able to not be in any kind of a spotlight and not have to be meeting with people or be hounded by press or anything. We lived in a magical kind of world where we weren't intruded upon."
Now, as well as announcing her international stage debut, Ms. Ward has also landed a role in the forthcoming Pirates of the Caribbean movie with Johnny Depp and Geoffrey Rush.
"It is interesting because as a model you do play a certain role and you know as an actor you play another role. I am very, very devoted to things that I'm passionate about," explains Gemma. "Anyway, I've loved the Pirates of the Caribbean movies. They're a lot of fun and I was very excited to hear that Rob Marshall was directing it and there'd be Johnny (Depp) and Penelope Cruz, both of whom I'm a big fan."
Catch her big screen debut when Pirates of the Caribbean is released this spring.