Last Updated on 2nd February 2011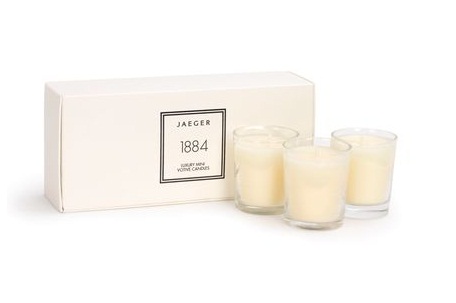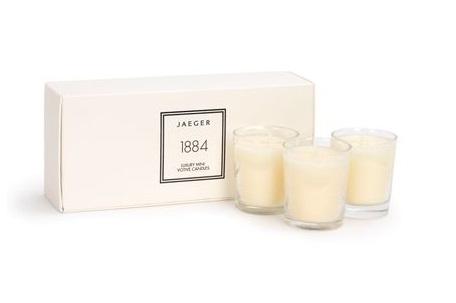 Leave the stress of life behind you this Valentine's day and let Jaeger's 1884 mini votive candles carry you off to an altogether more carefree, fragrant place.
Laced with the luxury label's iconic 1884 fragrance, these miniature glass candles are the perfect present for ladies who want to scent their homes in style and simmer down as the flickering lights relive them of life's everyday pressures.
Pick them up as a perk for yourself, treat your friend to a little pamper time, or drop a hint to your loved one – if you're lucky, you'll come home to find them lined around your bath for a romantic relaxation session on the 14th.
Jaeger 1884 mini candles, £18, available at Jaeger. BUY NOW!