Last Updated on 9th February 2011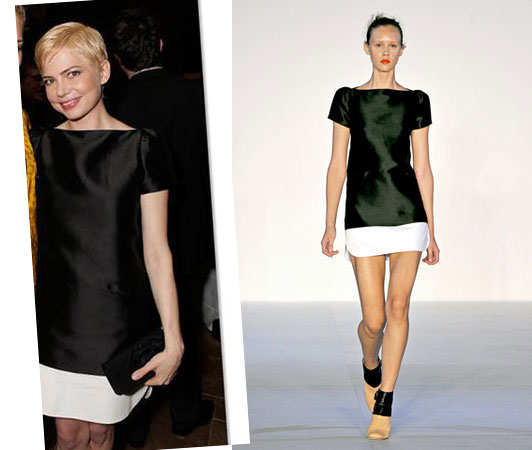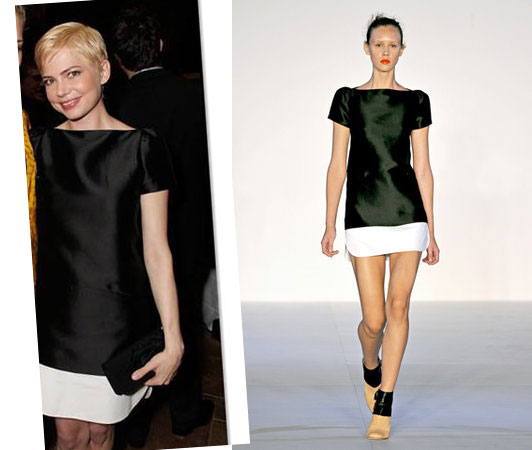 Just as we were preparing a post ready to slate Michelle Williams for her outfit to the 83rd Academy Awards nomination luncheon….(nope…this was not a flattering choice for Michelle)…….the actress totally redeemed herself by wearing this stunning colour block dress by Jill Stuart from the SS11 collection to the "The King's Speech" Awards Season Party at the Chateau Marmont.
This is Michelle at her finest! The dress compliments her cute pixie cut and on anyone else, apart from (Audrey Hepburn or Carey Mulligan)…this outfit would be shapeless..and let's face it unattractive. But on Michelle…it's stunning! Agree or disagree?
[poll id="10″]