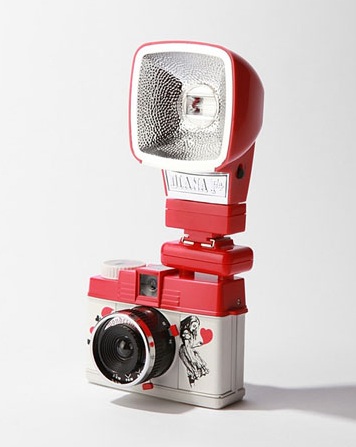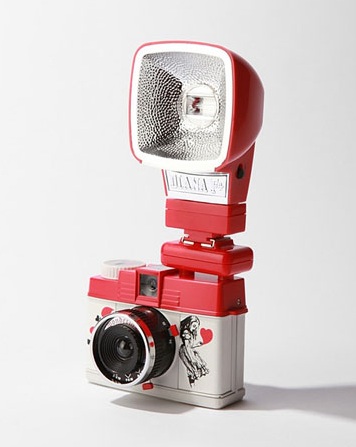 Document every moment together with this charming Diana camera. If you're the creative, arty smarty type, this gift will be right up your street this Valentine's day.
Famed in the Sixties for creating radiant, soft focus images, the Diana has recently made a comeback and is favoured by models Alexa Chung and Daisy Lowe. This version features a charming Alice in Wonderland heart design, a choice of shooting in half or square frame and it includes a flash so you can really make the most of your photographs.
Drop the hint to your man or treat yourself if you're starting to tire of uninteresting digital shots, it's a perfect excuse to replace the old photographs in your frames with dreamy artistic snaps that you'll both admire for years to come.
Diana Mini Wonderland Camera, £110, available at Urban Outfitters. BUY NOW!