Last Updated on 10th February 2011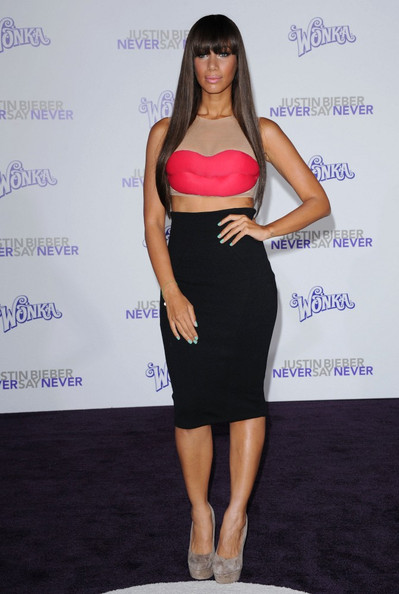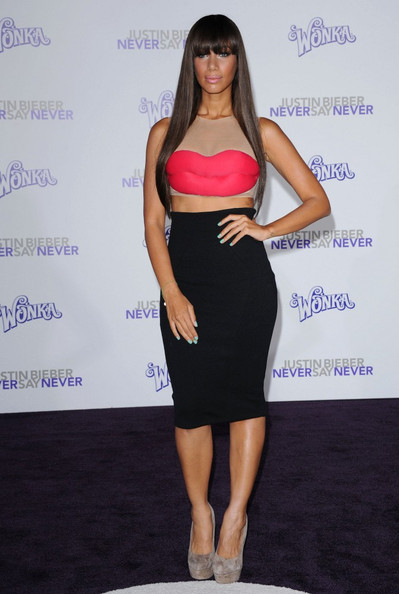 Remember when Leona Lewis first landed onto the scene with her head of blown out waves and safe-but-sweet dresses? Sure, it was nothing exciting, but we kind of liked it in an ordinary-girl-did-good way. Then she went blonde (a personal fave) and upped her game in McQueen, and then she tried to go a bit avant garde with futuristic outfits and silly fascinators.
But we can get over that, y'know, sartorial experimentation and all. What we can't get over is how she walked into her dressing room as Leona Lewis and came out as Nicki Minaj.
We're not going to get hung up on the dress – a kiss across the chest and a cut-out? Come on – we're more concerned with Leona's weight loss. Her neck looks taught and her face a little gaunt, not helped by her polka straight, super long extensions (note to long-faced girls: get some shape in that hair).
Leona, who are you kidding, girl? We want to know your thoughts – do you love Leona's look or does it make you want to Run (see what we did?)? Cast your vote below and comment in the box, folks!
[poll id="11″]