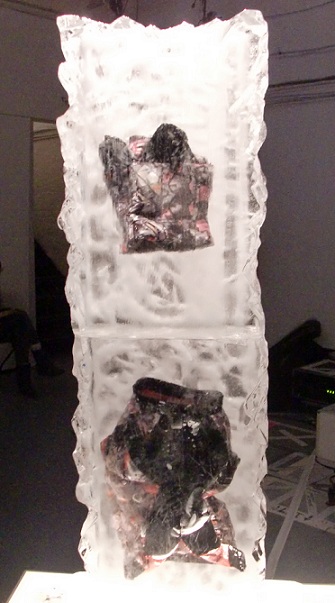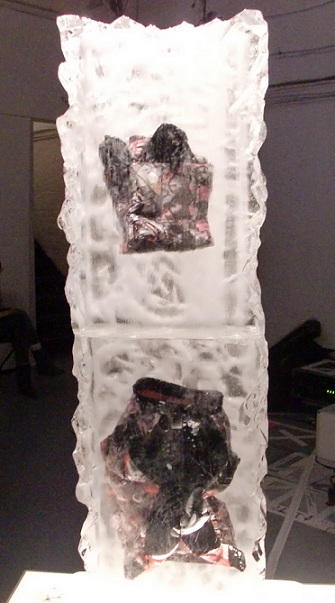 Who: Ada Zanditon
What: Ice-inspired geometric prints, structural shapes and contemporary tailoring.
Thoughts: Submerged in the Ada Zanditon crowds today at her Fashion Week exhibition played a stark contrast to the inspiration for her show – the extreme climate of the arctic – where life forms and nature are scarce but beauty is abundant.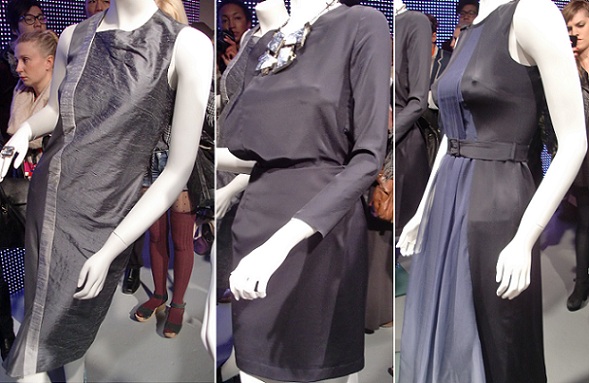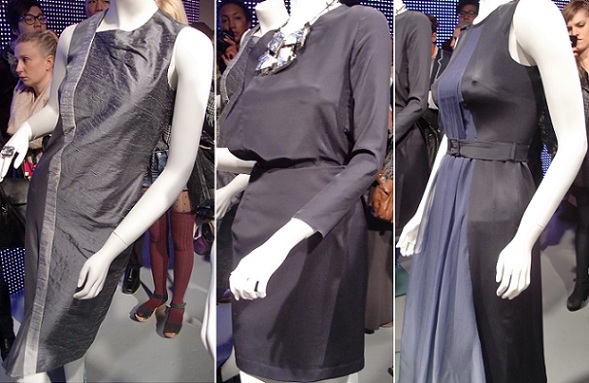 The portrayal of this theme was enhanced by the rolling film and title of her collection – The CRYOFLUX – which depicted models with electric icy blue makeup wearing her structural geometric pieces, engendering a sense of winter wonder that's so prevalent in natural arctic formations.
Trance was the befitting music for this exhibition and as minimal beats permeated the room we were left to gaze at fabric encased in ice sculptures and to fight for space to drool over her collection. There was a range of fluent dresses – some in a plain palette of navy and marine but always well tailored and bejewelled with necklaces in chunky silver or soft leather.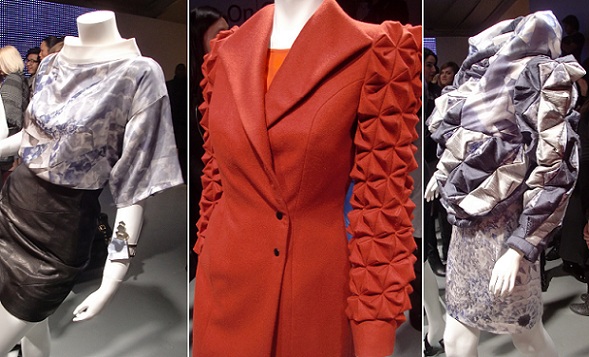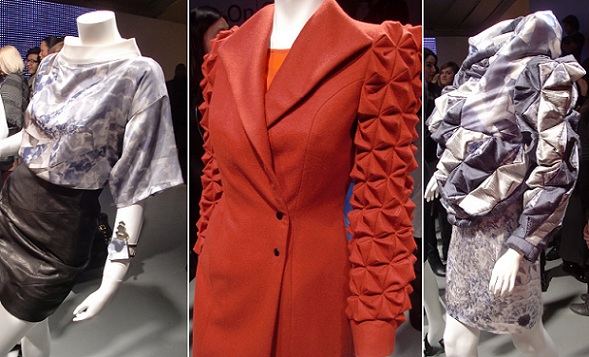 The architectural elements of her garments were highlights; blood orange blazers were spruced with squidgy constructural arms and puffy jackets were created in the same manner but in blue-grey and azure.
The most commendable characteristic of Ada's collection is that it's all made from sustainable fabrics. Eco-friendly fashion has been her trademark since conception and this season it'll go a fair way to convincing you green is good.