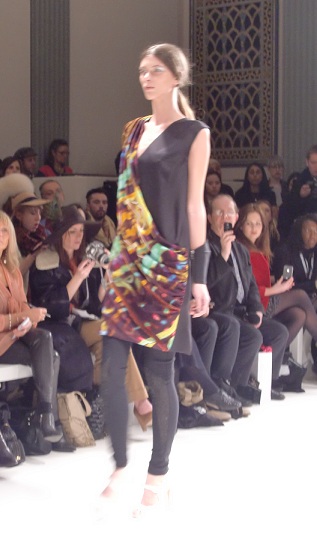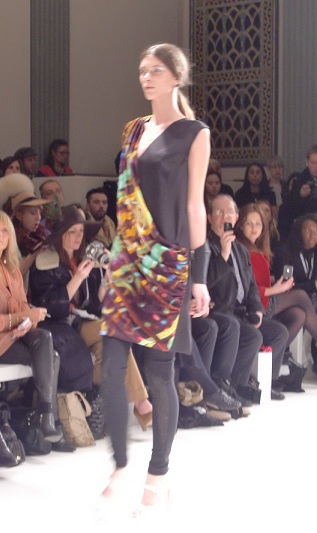 Who: Krystof Stronzyna
What: Futuristic party dresses, graphic prints, neon colour-blocking and a cool, contemporary aesthetic.
Thoughts: Krystof Strozyna has become famous for his party dresses (he was recently praised by Elle UK) and even the odd celebrity or two have jumped aboard the designer's bandwagon. His autumn/winter 2011 show again stuck with this successful mantra to produce a collection that was exciting but a little type-cast.
What started off with futuristic elements like resplendent mini dresses cinched at the waist and silver wrist and ankle cuffs, morphed into more of a multicoloured affair with fiery graphic prints and neon block colouring. Signature panelling in sassy brights were this time in pleated aqua and tangerine and spruced up stiff tan.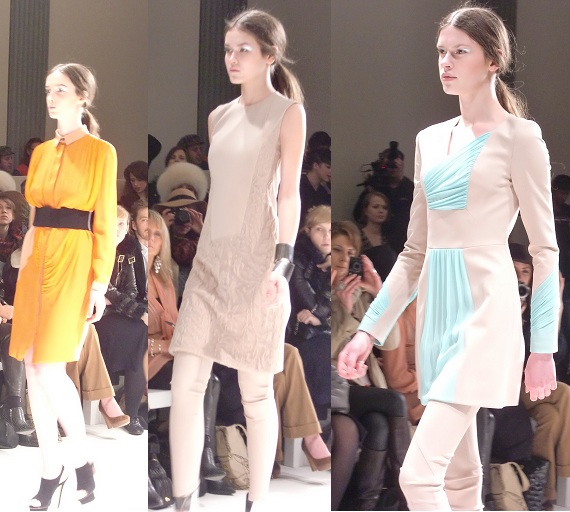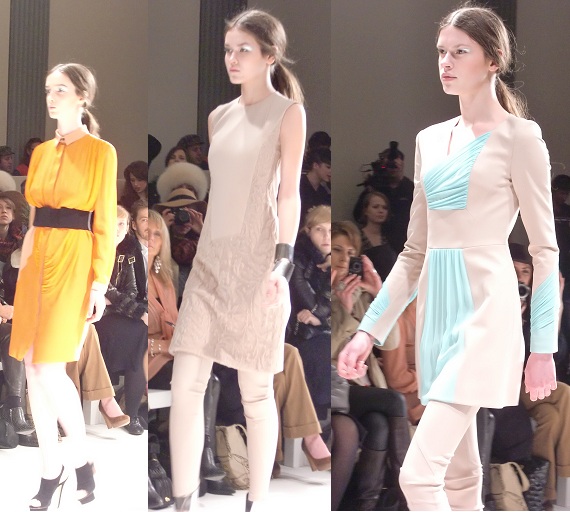 The plain black shift dresses were primed with the pizzazz of hot pink sashes and silver sequined sleeves and etching-style red and yellow prints marched out before a techni-colour one sided draping. High collared shirts added another variable and were highlighter blue or sprinkled with hot orange embroidery.
It was a sandwich of metallic dramatics at the beginning and end with a rather plain yet tasty filling. The collection seemed to stick within the realms of comfort zone – nothing too extravagant, but everything very pretty and extremely easy to wear. Girls Aloud's Kimberley Walsh stole the photographic thunder, whilst Strozyna did a hasty shuffle and wave before shyly departing.