Last Updated on 5th June 2016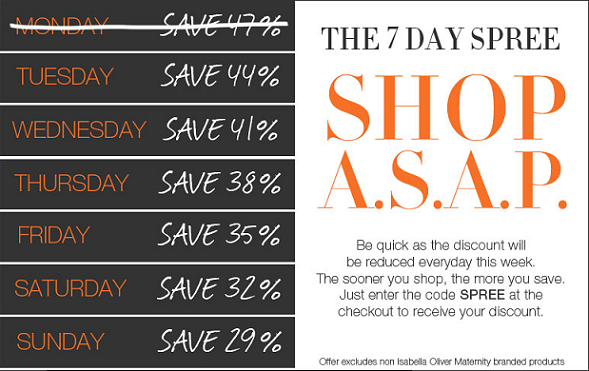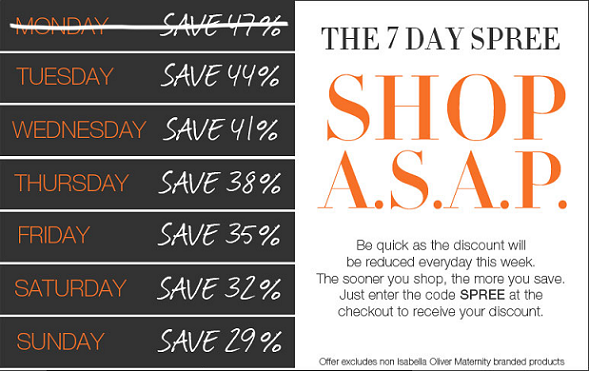 We do like precision, especially when it has a playful purpose. And if you're looking for must-have maternity wear, you'll like this, too.
Isabella Oliver is giving shoppers up to 47% off its maternity line for one week only – and, as if you need a better incentive to stop and shop this minute, there's a clever countdown to this seven day spree.
Every day this week until Sunday 6th March, the discount will decrease by 3%, so the sooner you shop, the more you save.
Fun, right? We think so. We also think this wrap dress is pretty darn great, for starters.
Just enter SPREE at the checkout. Click here to shop!