If you're a romantic at heart, you'll love Tiffany's new website as much as us – and, lest you need reminding, there's a lot to love about Tiffany right now.
As a jewellery brand synonymous with true love, Tiffany has launched a new microsite and iPhone app that allows romantics and lovestruck rogues to share their sentimental stories with the world, because, apparently, shouting it from the rooftops just isn't enough in the modern world of apps and social media.
We jest, of course. whatmakeslovetrue.com allows visitors to pinpoint precious places on a map with their initials and a note about what makes that place special – the location of a first date or where he proposed, perhaps. It's a place where you can upload personal photos as a visual diary of your own love story and share it with the world, get wonderfully witty relationship advice and peek inside Tiffany's Little Black Book of hidden gems – restuarants and must-sees – in New York.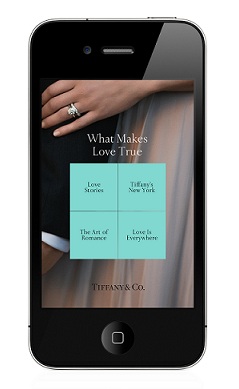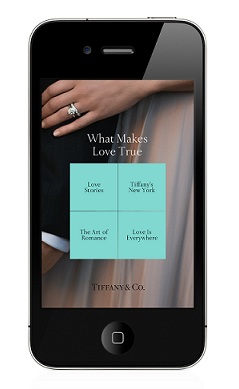 "Tiffany has long been a major presence at engagements and weddings, and now we've built that presence online with love stories and a whole world of romantic possibilities," says Caroline Naggiar, chief marketing officer of Tiffany & Co.
The site launched last week with Edward Burns', Christy Turlington's filmmaker husband, Will You Marry Me?, a short film he created exclusively for Tiffany capturing a variety of couples sharing heart-warming anecdotes from their romantic journeys.
It's soppy, sure, but it's such a sweet way to add personality to brand whose sentiment is so central to its designs and customers – and when the weight of the world seems to heavy to carry, it's a great way to waste an hour snuggled on the sofa after your second romcom of the day.
Visit www.whatmakeslovetrue.com to check it out for yourself.