Last Updated on 27th July 2011
When the news spread on Saturday that Amy Winehouse had died in her Camden home, the music industry and fashion industry alike felt a heavy loss. She was without doubt one of the biggest talents of our generation and paved the way for the host of solo female singers we have today.
Here at MFL we will miss her unique fashion sense – her gravity-defying ebony beehive, the winged eyeliner, those ahoy-there tattoos, the rockabilly ensembles….
We loved her because she was an individual. She dressed like she had just walked off the 'Happy Days' set and rocked the fifties look with aplomb.
Karl Largerfield dubbed her "the new Brigitte" (after Bardot). She took inspiration from Dusty Springfield, The Ronettes and Billie Holliday but her look was pure Amy. She made it her own. From those cinched-in mini dresses, flashes of bra and tottering heels to her Fred Perry polo shirts and ballet flats, she was a true fashion icon.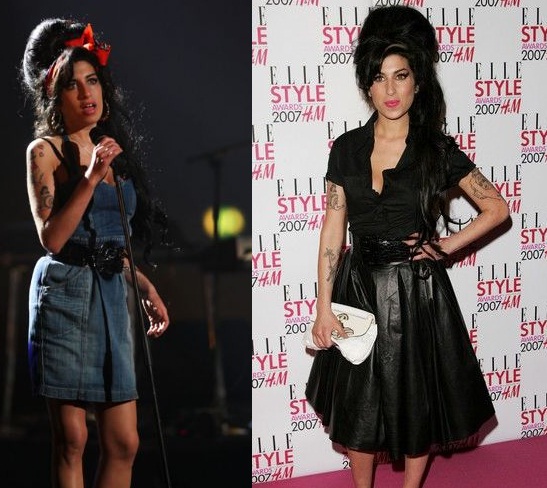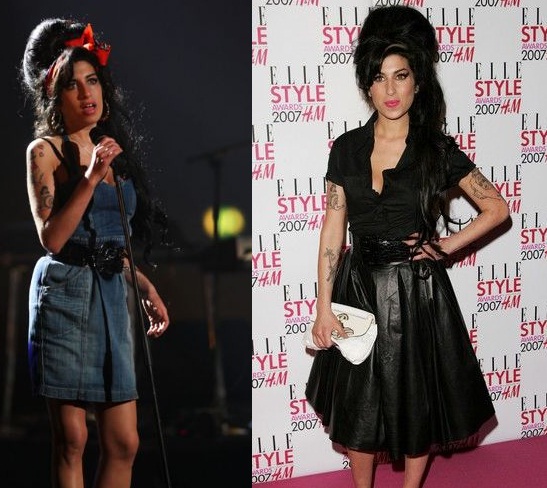 Even though she's gone, her legacy will still live on. Not just in music. When you see a girl walking down the street with her hair piled high in a messy beehive, that's Amy. When you choose to wear super thick winged eyeliner to rock up your look, that's Amy. That girl you see on the bus with pin-up tattoos all down her arm, that's Amy.
RIP Amy, the most unlikely fashion icon of them all…..