Last Updated on 12th September 2011
This is a guest post by Daisy Jeffery, one of our (frankly brilliant) competition winners. In her first-rate role as fashion reporter, Daisy's been hitting London's Oxford Street every day this week to sample the best of High Street Fashion Week and all the fun it's offered. Find out what she got up to when she attended one of the week's most exclusive events…
A vibrant mix of the fashion world flooded into Seven Dials, Covent Garden this week for the Spirit of Fashion award winners to showcase their new collections, commissioned by luxury outlet developer McArthurGlen.
With the champagne flowing, the canapés served and the DJ on the decks, guests were able to enjoy an evening of great taste and great fashion, admiring the beautiful pieces on show.
Designers Rachael Barrett, Matthew Miller and Carolyn Massey greeted guests in the pop-up shop that had been decorated in classic black and white to complement the simplicity of the collections.
Assigned to recreate a classic garment, McArthurGlen's marketing director Shaeren McKenzie said, "We thought long and hard about it, and what better way than to recreate a classic? That was the real challenge for the designers. Design is about beautiful pieces, and people want to buy things that stand the test of time – a classic will have that longevity."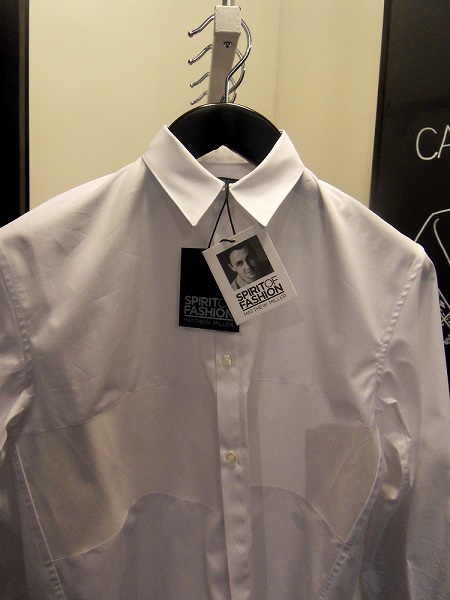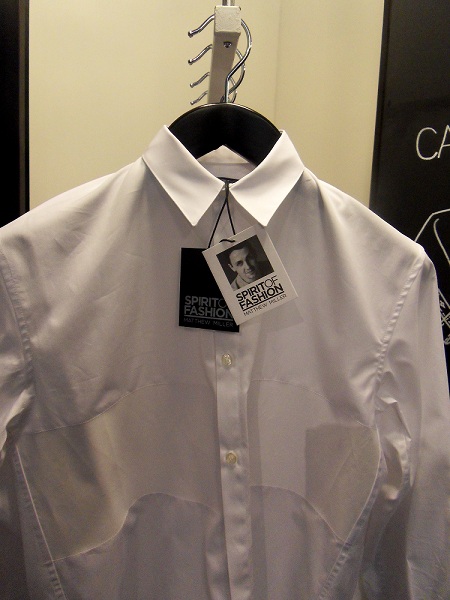 Given the brief to put his or her own spin on a classic piece, each designer created a wearable mini-collection that would fit easily into any lifestyle. Matthew Miller succeeded in recreating the staple of every wardrobe – the white shirt – adding a contemporary twist of 3D computer software in construction.
Like Miller, fellow designer Carolyn Massey focused on the shirt, reworking it to create a luxury item that would become a classic favourite for either man or woman. Showcasing a simple white shirt with a subtle chain detail to the collar, as well as producing a beautiful take on the granddad shirt in pale blue with a white bib-style front, Massey
has allowed for the garments to speak for themselves.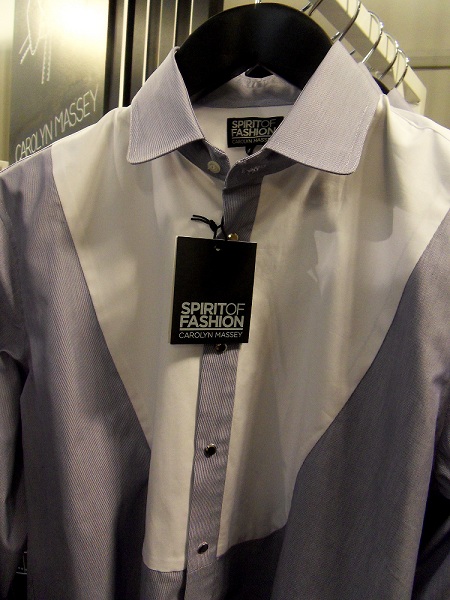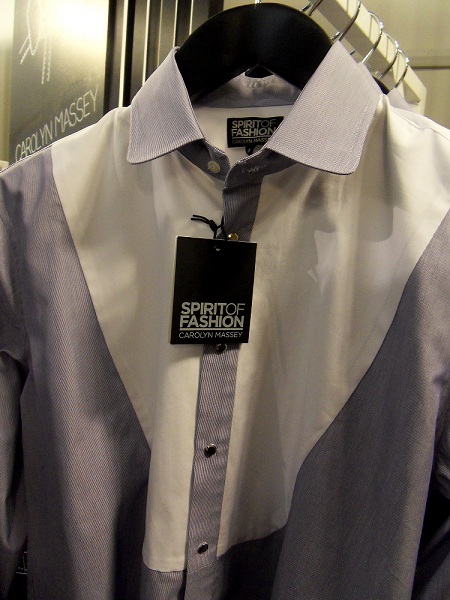 The real star of the night, however, was Rachael Barrett, a statuesque and humble lass from Glasgow who, at only 26, has managed to make a name for herself as an up and coming British designer.
Barrett, who chose to create her own interpretation of the classic school uniform, has developed a mini-collection containing all the recognisable pieces such as a blazer, tank top, shirt and a skirt.
"It was mostly about simplifying the pieces that was the challenge. I wanted to make something that had wearability and longevity – that didn't go out of fashion each season, as well as something that girls could adapt," she said. "It's been nice to see girls come out of the changing rooms in the clothes and interpreting the pieces in their own
way."
Each of the designers have managed the task of creating simple, elegant designs that are both wearable and a wardrobe favourite. And with the success they have already achieved, I, for one, shall be looking forward to what they do next.
[nggallery id=71]
The McArthurGlen Spirit of Fashion pop up shop is currently in London's Seven Dials, Covent Garden, at 4 Monmouth Street and will stay open until this Sunday, 18th September. The pop up shop will then move to a secret location in Manchester (30 September – 6 October), before completing its journey in a secret location in Glasgow (14 – 20 October). To find out more, visit www.mcarthurglen.com.