Last Updated on 19th October 2013
If music be the food of love, then Paco Rabanne partnering with Universal Music to create Be A Rockstar is decidedly the lovechild. The label behind sensuously hypnotic fragrance, Black XS, has teamed up on another successful venture, this time with industry giants Universal Music, to create an exclusive, one-stop musical platform: Be A Rockstar at www.be-a-rockstar.com.
Channelling the rock star within, Black XS fragrance and Universal Music's latest undertaking seeks to place you "into the glittery shoes of a rock star", allowing you to experience intimate backstage moments with artists the likes of Cold War Kids, Two Door Cinema Club, and Kaiser Chiefs through the Black XS Off Shows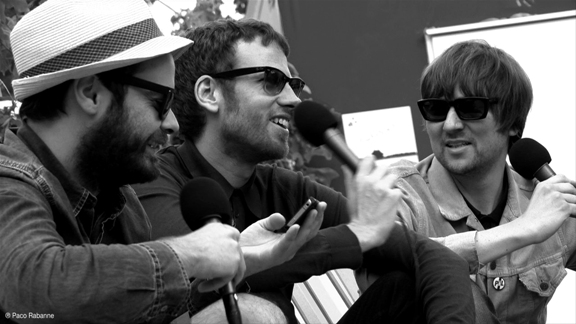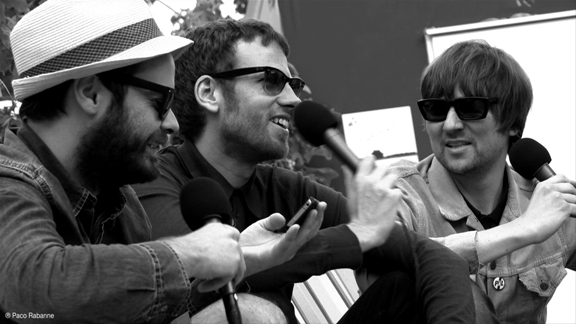 The Black XS OFF Shows, consisting of nine episodes, will be aired towards the end of the year on www.be-a-rockstar.com, as well as on the Black XS YouTube channel. If being a rock star isn't enough; satiating your every musically hedonistic need, this sweet smelling collaboration will serve to open up a wealth of access for users to exclusive musical content and access to the largest catalogue of artists in the world.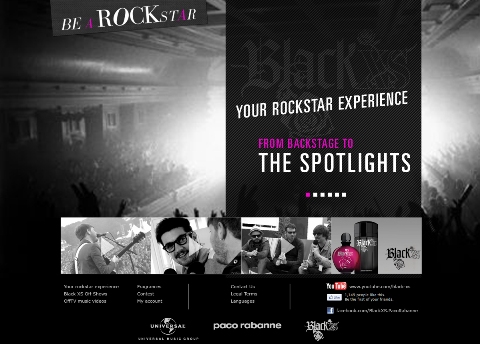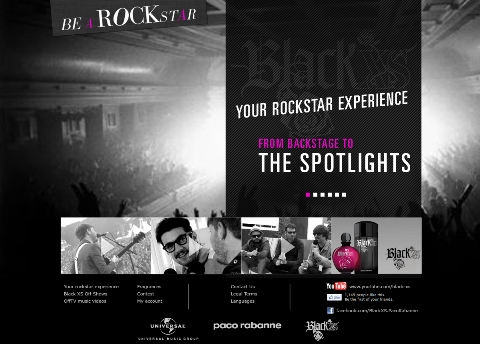 Creating an online community for rebellious lovers of rock and those with a head for, well, heady notes of wild berry and black violet; www.be-a-rockstar.com is a unique and exhilarating experience, placing you (albeit virtually) centre stage at your own rock gig. Who needs Hervé Léger and trousers-pulled-up-to-chest clad jibes from celebrity judges on singing competition shows, when you can be your own rock star and rebel from the comfort of your screen? All you need to do is upload a photo onto the immersive video app on www.be-a-rockstar.com/uk/experience and let your rock 'n roll dreams begin!
For more info on the brand and the partnership, visit www.pacorabannce.com or the Black XS Facebook page here.