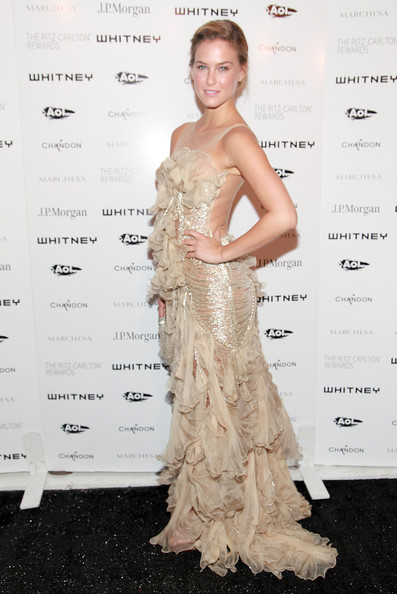 If Alexa Chung and Cheryl Cole are getting into the fashion reality show business, it comes as no surprise that the model of the moment Bar Refaeili is heading down that road too.
The gorgeous Israeli beauty has just filmed segments for the E! show Scouted, which aims to find the next big thing in the modelling world.
"Bar will appear in one episode, advising and helping aspiring models,"  a source told the New York Post. 
Don't expect her to dish out tips for getting that ultra-skinny supermodel look though, as apparently Ms Refaeili doesn't strive to achieve that look herself.
"I don't feel the need to be super skinny, but being in shape is important. But even if I wasn't in this industry I would still want to look after myself and be healthy and keep my body in good condition."
If you want a Bar-body, it sounds like exercise is the route to go down.
"I always want to look my best on a shoot, or for a fashion show, so I do an extra couple of sit-ups the night before and I drink hot water with lemon to get my metabolism kick-started in the morning and to cleanse my system, but I don't do anything crazy.  There's nothing worse than forcing yourself to spend hours in the gym when you don't enjoy it."
Scouted starts in November, so keep your eyes peeled for it on E! Entertainment.
[New York Post]