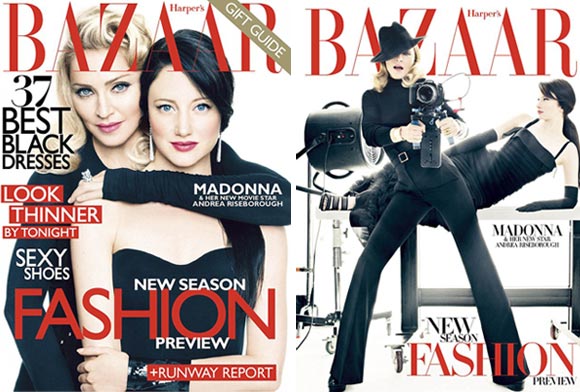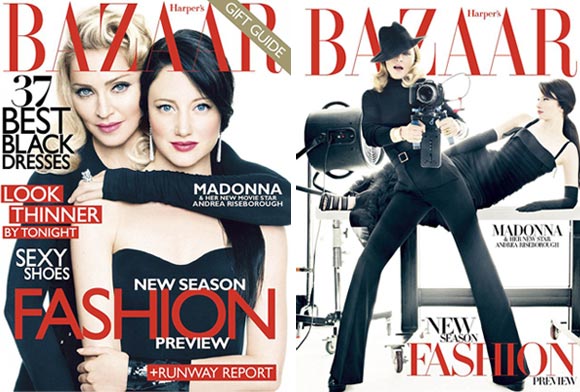 We have both newsstand and subscriber covers of December's Harper's Bazaar here, which feature queen of pop turned director Madonna and her protégé Andrea Riseborough. 
The girls show off their slimline, enviable figures on the subscriber edition, while the airbrush has been put to good use on the newsstand cover, as Madonna doesn't seem to look a day older than 30-year-old Andrea.
Madonna makes her director debut in W.E, a film starring Andrea Riseborough about Wallis Simpson. "When I brought up the subject of Wallis Simpson to people when I was living in England, I was astounded by the outrage that was provoked by her name," Madonna said. "The movie is all about the cult of celebrity. We like to put people on a pedestal, give them one character trait, and if they step outside of that shrine-like area that we blocked out for them, then we will punish them. Wallis Simpson became famous by default, by capturing the heart of the king, but it's obviously a subject I'm constantly on the inside of, and the outside of."
You can catch the rest of the interview in December's Harper's Bazaar, which hits the shelves on November 29th.