Last Updated on 3rd February 2012
Demi Lovato is the latest star to receive the infamous Tyler Shields treatment. 
Previous photoshoots with the likes of Lindsay Lohan, Mischa Barton and Glee's Heather Morris have included risqué and controversial poses such as holding slabs of raw meat and in Heather's case, sporting a (fake) bruised, black eye.
We think Demi Lovato got off lightly, although the results of the photoshoot do show a new, mature and artistic side to her that probably wouldn't have been encouraged back in her Disney Channel days.
"I want to show a new side of Demi. She's all grown up now," the photographer told The Daily Mail. "I think she gets it. She's had a hard life but there's always two sides to all of it. She loves to create, that's for sure. She's fantastic. Such a lovely girl, very sweet and easy as pie to work with."
Demi's pictures, as well as a whole host of others, will be on display at the Tyler Shields 'Beyond the Gates' show, which opens at London's Imitate Modern Gallery on February 24th. 
Do you love these pics? Will you be going to the exhibition?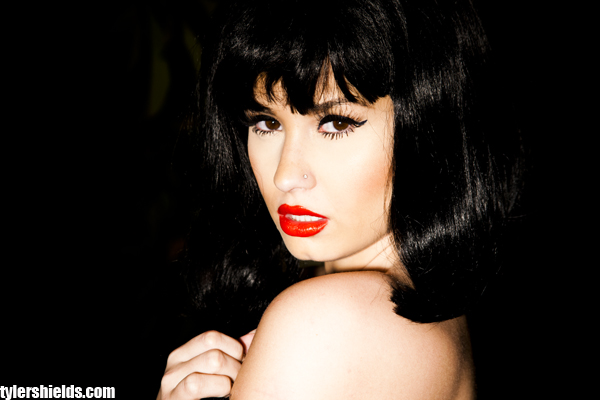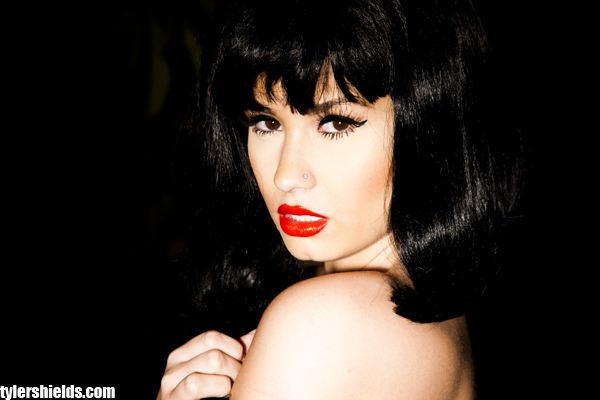 [nggallery id=178]