We'll admit that we are a tiny bit obsessed with every single female member of the Olsen clan, as the family has a very incredible – and potent – gene pool! 
Elizabeth Olsen may be our lead girl crush of 2012, but we're temporarily focusing our attention on her older sisters, Mary-Kate and Ashley.
The Olsen twins are all over April's Elle UK magazine, as individuals and as a pair. As much as we loved Mary-Kate's solo efforts for the magazine a few years ago, we're glad to have the twins back together again.
Subscribers will get Ashley looking a vision of loveliness in a stunning blue Prada jacket through their mailboxes, while those rushing to the newsagents will have a tough choice ahead, as they'll have to choose which twin to take home with them. Which cover do you prefer?
As you can tell, the subscriber cover gets our vote due to the stunning vividness of it, although the other two also put up a good fight. We can't wait to see what the editorial has in store…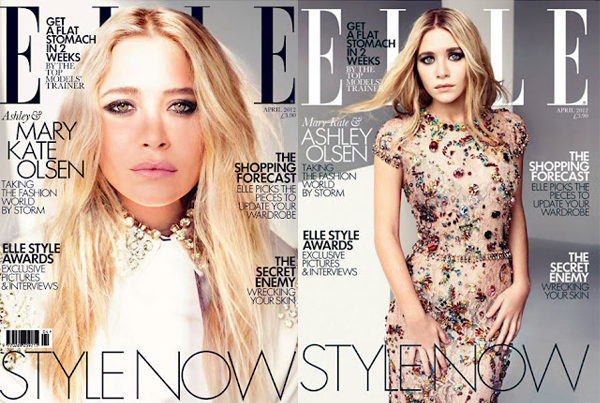 [The Fashion Spot]