Last Updated on 19th October 2013
We're beginning the week with the deliciously crafted spring summer offerings from sibling jewellery designer duo, Zoe & Morgan.
Taking inspiration from the mysticism evoked by travellers and magicians, and crafted from ethically processed silver; the collection consists of simple, yet statement making items, including the stack-worthy, gold-plated 'Mini Gypsy Love' ring and the silver 'Mini Protect Me' ring (finger candy brownie points aplenty!).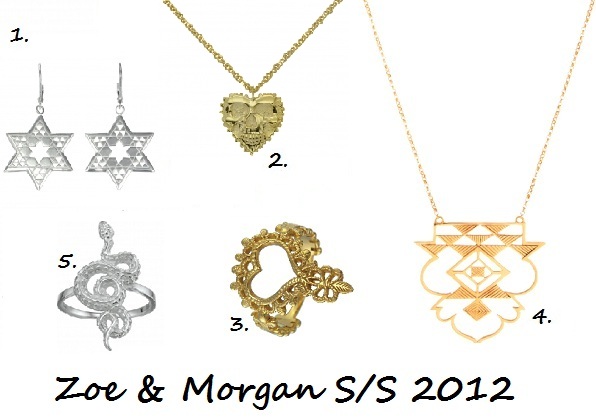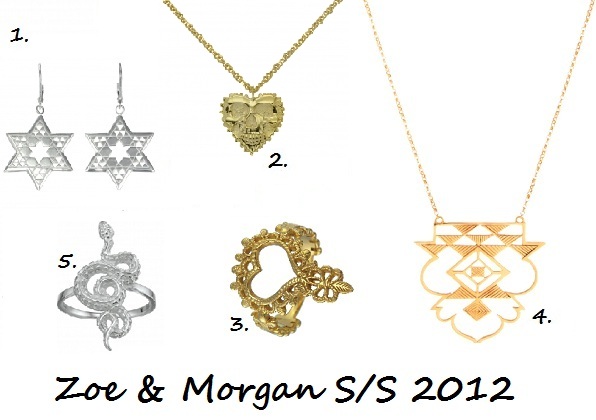 We're digging the Long Tribal Shield Necklace, as it seems the perfect addition to the array of summer dresses we've stacked up like artillery (sky, you have been warned!), and the Star earrings will definitely up your mystic geometry credentials!
We've picked out our top pieces, but you can view the entire Travellers and Magicians spring/summer 2012 collection here.
1. Star Earrings, £198
2. Heart Skull Necklace, £157
3.Mini Gypsy Love Ring, £129
4. Long Tribal Shield Necklace, £259
5. Mini Protect Me Ring, £96
All items available at Zoe and Morgan