Last Updated on 19th October 2013
It's with a heavy heart that we've decided to dedicate a teary eyed post to the last collection from fashion heavyweights, Dolce & Gabbana.
D&G's iconic final collection brought us swirling scarf prints for spring/summer 2012, before announcing they would be shutting the door on the diffusion line for good, in order to solely concentrate on the mainline. Oh, how our fashion hearts wept!
But fear not fellow fashion lovers, for the Italian fashion house may have slain our diffusion line dreams; it won't take away our beloved scarf prints so easily! D&G have teamed up with online retail giant, my-wardrobe to offer a few exclusive items from the final collection, and we've already selected our top picks!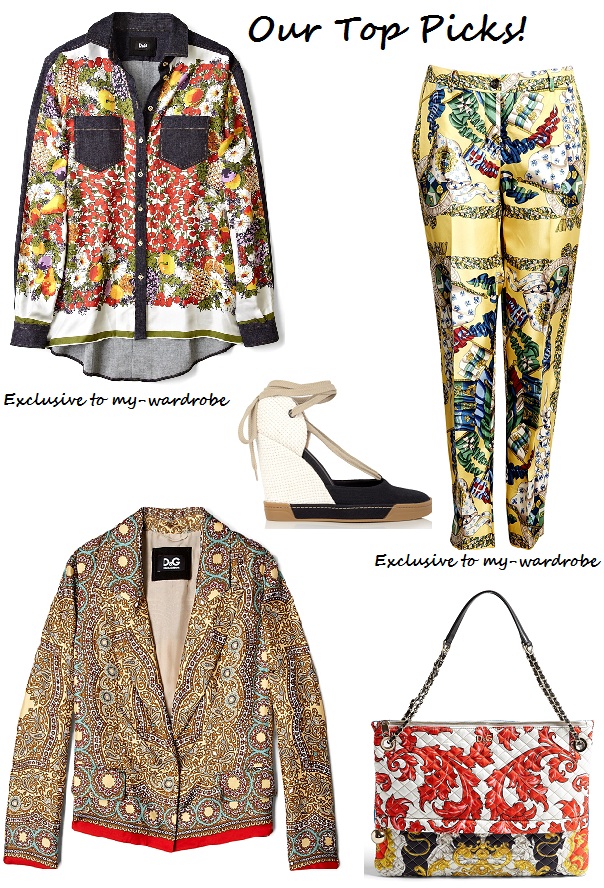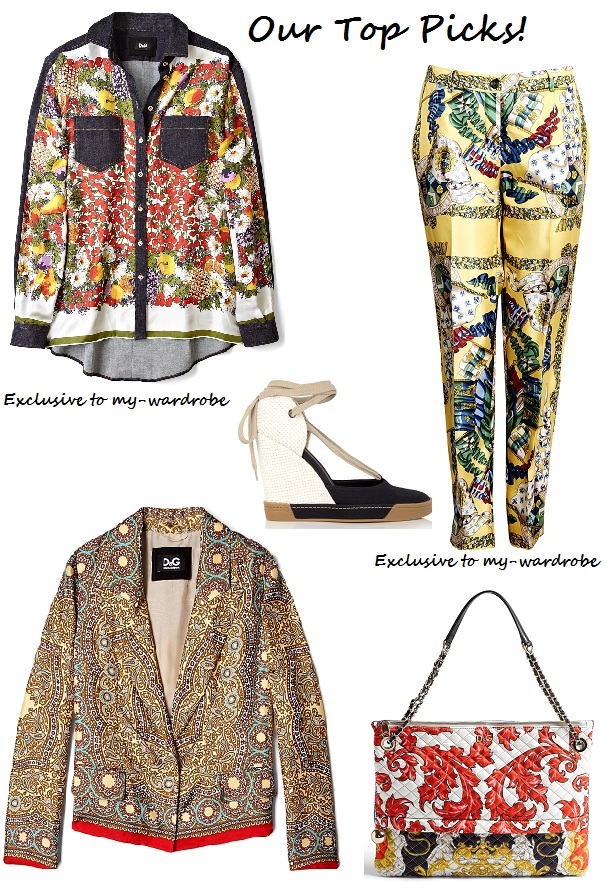 The final collection boasts mega-desirable scarf print trousers and tops, a fruit print denim shirt, delectable bags and heels, including the killer 'Marilyn' court and ankle tie canvas wedges exclusive to my-wardrobe.
The fiery Sicilian fashion doyenne may have lost her pocket friendly little sister, but if the leaving presents to fashion lovers are this good, we're willing to let the D&G boys off!
Click here to shop the complete final D&G collection at my-wardrobe.