Last Updated on 19th October 2013
Here at My Fashion Life, we love to advocate new and exciting fashion talent. Looking to the next crop of individuals set to amass a strong fashion following is thrilling, and the fresh design ideas they reflect are a realisation that inspiration can be acquired from absolutely anywhere.
Such is the case of print artist and fashion designer Gemma Land, who, after graduating with an MA in Fine Art Photography from the London College of Communication, has gone onto impress the fashion set with her individual take on scarf printing.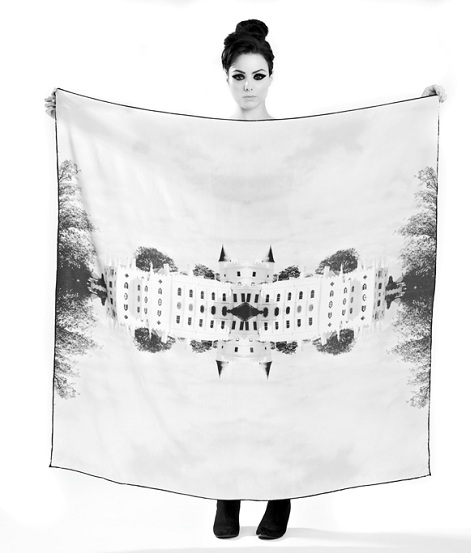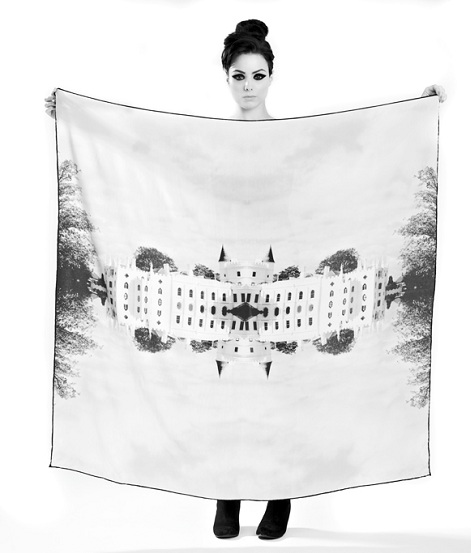 Having already been awarded the Wolf & Badger Graduate Design Award in 2011 and the Creative Archive Award in 2010, it was the latter that helped kick start Gemma's design career by launching her debut collection 'Bourgeois Utopias' at London and Paris fashion week. Her work was picked up by the industry and featured by coveted publications such as Dazed, Digital Huffington Post and Russian Vogue.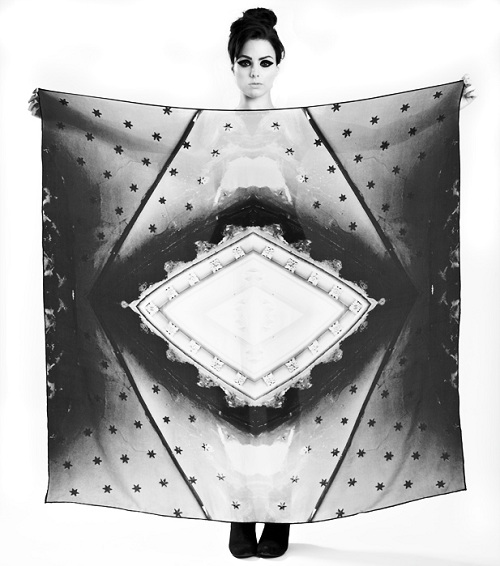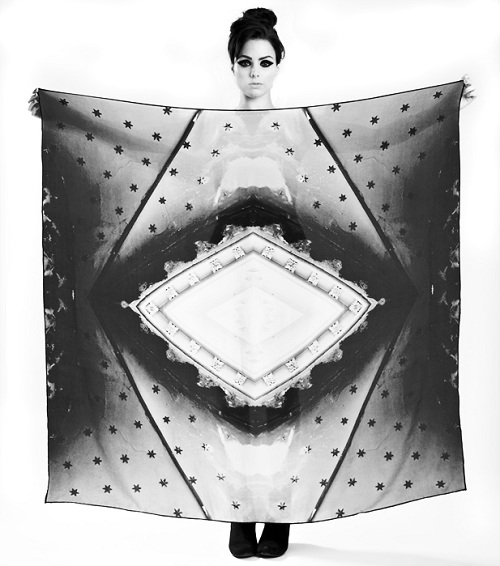 For her second collection of photographic silk scarves, 'The Strawberry Hill Collection', Gemma took literal inspiration from Strawberry Hill House in Twickenham, South London. Emblazoned across the silk scarves in monochrome and colour print, the 'hallucinogenic' representation of the stark white Gothic revival dwelling brings a beautifully eerie quality to her work.
Speaking exclusively to My Fashion Life about her forthcoming autumn/winter collection, Gemma revealed she would be working with wool for the first time, alongside silk. "The collection prints are inspired by Edgar Allen Poe's novel, The Fall of the House of Usher", she added.
Props to Gemma, because we can certainly picture ourselves swathed gloriously in a silken, picturesque Gothic building! And as for her next collection, we can expect some arresting and somewhat haunting imagery translated into something beautiful.
The Strawberry Hill Collection is currently available to purchase online at Avenue32.com or in store at Wolf & Badger.
Check out the complete collection here