Last week, My Fashion Life attended a press breakfast to mark the launch of Choo 24:7 Stylemakers project. Held at the stylishly apt Arts Club on Dover Street, the private preview attracted a trendy fashion set, including a host of glossy editors and a mix of well known bloggers.
The Jimmy Choo team invited fashion insiders to revel in the delight of several pairs of Choo's, delicious French pastries and fruit skewers, and to mingle with the company's London muse, director of Tank magazine and editor-in-chief of Because magazine, Caroline Issa.
Caroline was at hand to chat about the new venture , alongside featuring in a short film she shot in collaboration with Jimmy Choo and street style photographer, Eddie Newton. (Check it out below)
The Stylemakers project – launched to coincide with the brand's new collection, Choo 24:7 – is an interactive microsite 'that brings to life the personality of Choo 24:7, the brand's 'perfect shoe wardrobe' of iconic Jimmy Choo styles.'
A photo gallery of street style images uploaded by Jimmy Choo wearers around the world, alongside curated content including archive images of celebrities, ad campaigns and Jimmy Choo events, Choo 24:7 Stylemakers celebrates Jimmy Choo across time zones, day to evening, as simply as this: wear a look that reflects your personal Jimmy Choo style, take a photo of your look and upload it to the Choo 24:7 Stylemaker gallery by logging in at http://www.choo247.com/. A selection of the best pictures will then be featured on the site, and can be filtered by time of day and city.
You also have the option to share your Choo 24:7 style via Facebook, Instagram and Twitter (#choo247) and the website will be split in different sections according to time zones, and whether your fashion a Jimmy Choo bag or shoe for day or evening.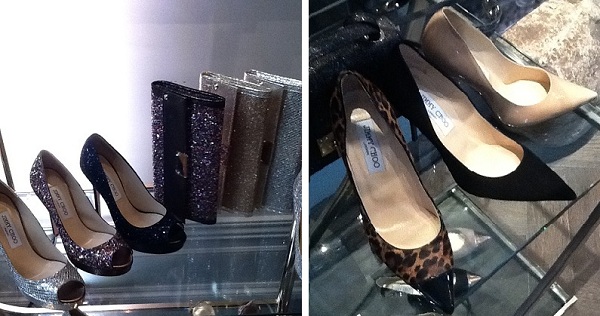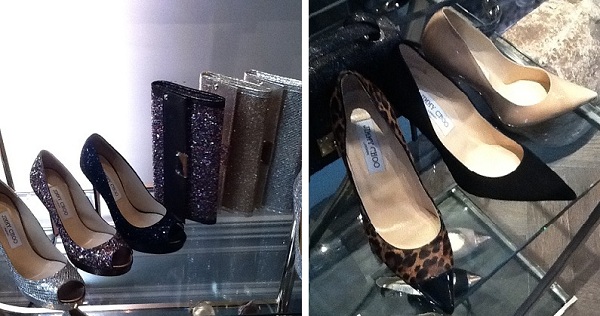 The luxury footwear brand is clearly aligning its marketing strategies with that of the current social media scene, and updating how it chooses to communicate with its customers by casting a wider net. A collective platform to display iconic Jimmy Choo styles from around the world, and an individual way of doing so taps into the street style blogger phenomenon, alongside creating a tight knit online community of mutual Choo enthusiasts.
Although the competition element of the Stylemakers project (read on to find out more!) is a strong pulling factor, the initiative is a good way to showcase the stronghold of the luxury shoe market, and is pretty much saying: Hey, the recession didn't kill of our expensive shoe cravings!"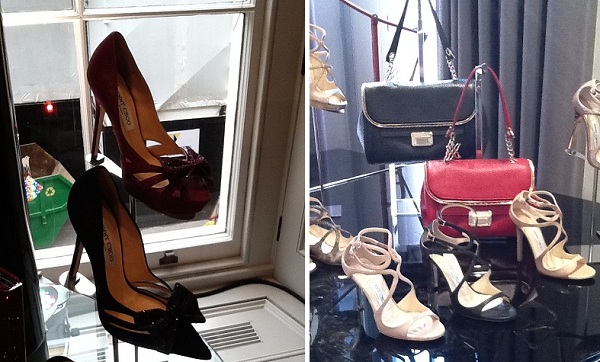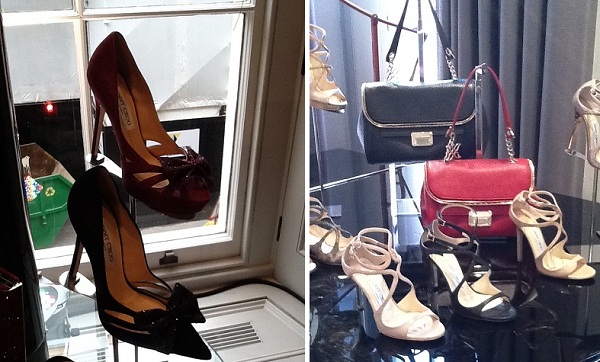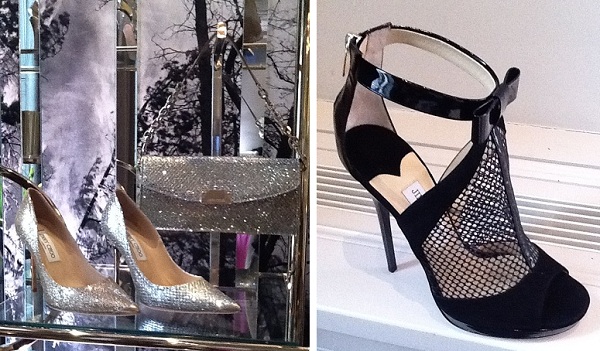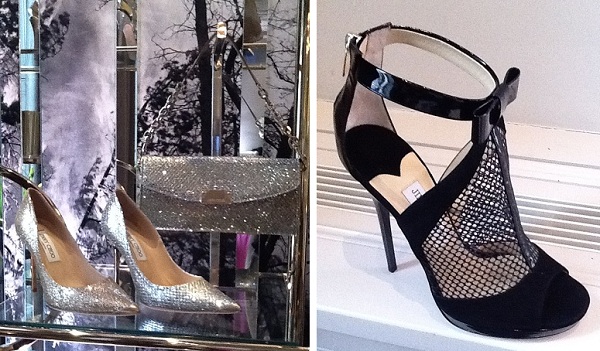 Caroline Issa, the project's London muse (actress Jessica Joffe is the New York muse) feels like the perfect choice, especially after My Fashion Life got chatting to her! A fashion insider with an interesting cultural and professional background, Caroline told us how she finds London style liberating, and feels that it brings a certain sense of freedom to how you wear something – we couldn't agree more!. A regular on esteemed street style blogs; her rich and inspiring sense of style makes Caroline the ideal stylish candidate to promote the London leg of the Stylemakers project.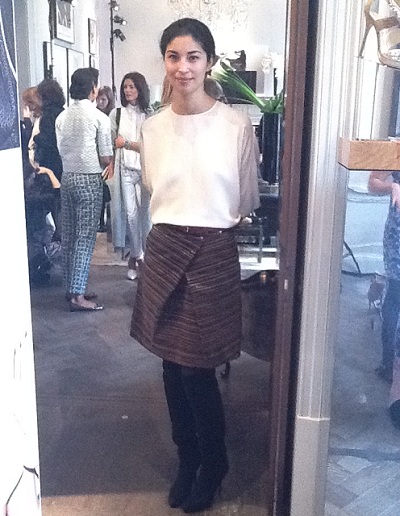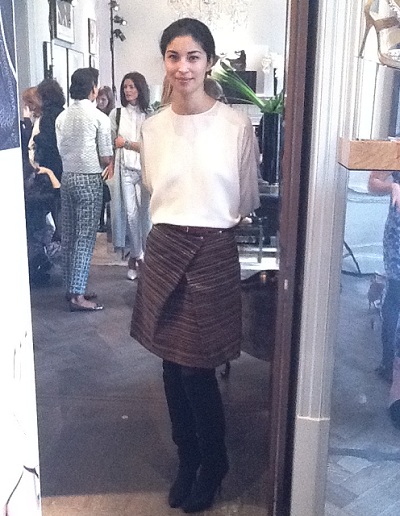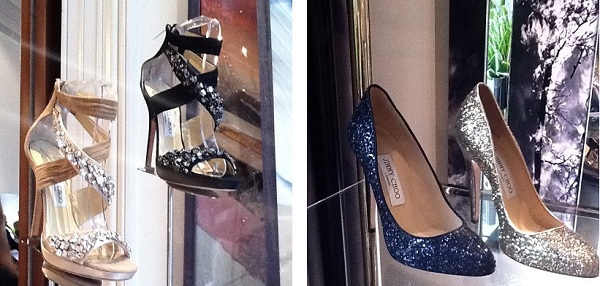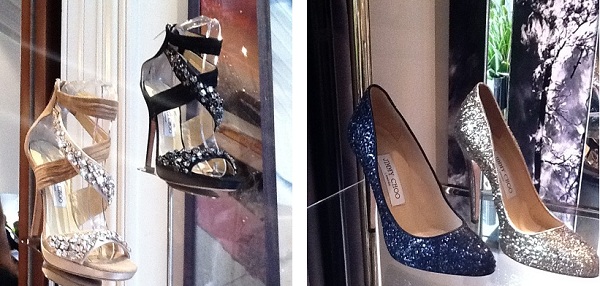 Having spent the morning snapping away every style of Jimmy Choo's we ever wanted, we couldn't help but oooooh and ahhhhh over the endless displays of glittery, leathery and utterly gorgeous shoes surrounding us. Although picking a particular style is super-hard when it comes to the mighty Choo, our favourite Choo 24:7 design from the event has to be the Lance patent leather sandal – in a zingy orange, it the perfect heeled option for summer!
And now for the exciting bit! Fancy getting your hands on £4000 worth of Jimmy Choo goodies? Of course you do.
All you have to do is upload your Stylemaker picture by 6th June 2012 to enter and be in with a chance of landing the ultimate shoedrobe any girl could wish for!
So, step into those desirable Choo heels, camera at the ready, and snap away. Upload your photo by logging in here.