Last Updated on 19th October 2013
Tired of tailored trousers? Can't deal with seeing another pair of cropped jeans, or is it that you're just sick of squeezing into those unforgiving leather trousers – not the best idea for sunnier days, right?
Well, thankfully, summer's stylish staple is at hand to rescue you from the tight clutches of the tan-hiding trouser! We've rounded up the best collection of summer skirts to suit all budgets:
The Style-Makers are perfect for taking up 'middle ground fashion', as we like to call it, with brands such as J.Crew and Thakoon Addition that offer style with a not-so-painful price tag. You're still parting with a fair amount of cash, but the heads-turned-per-pounds-spent value justifies your indulgence!
The Bank-Breakers are, well, just that! Bleeding the bank account dry once in a blue moon is pretty much a necessity when it comes to slipping into a floaty Chloe number and, well don't get us started on the Acne Havilland…! Investments you won't regret, as the silhouettes and colours of these skirts means you'll definitely feel the cost-per-wear benefit!
And finally everyone's favourite selection, the Penny-Savers! Reccession-hit, restricted budget fashionistas look no further, as catwalk-worthy varieties of the beloved skirt are just as easily found at Asos, shopbop and Reiss!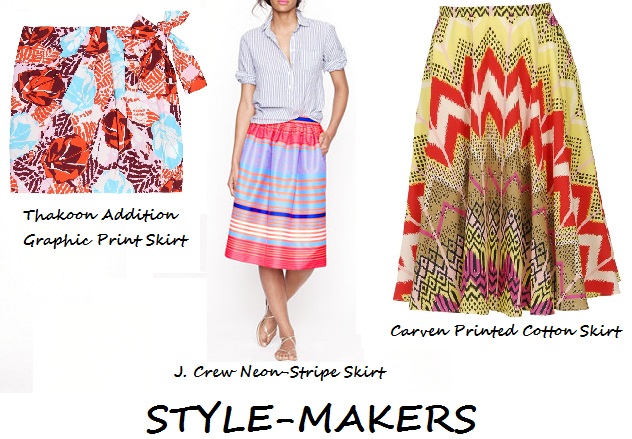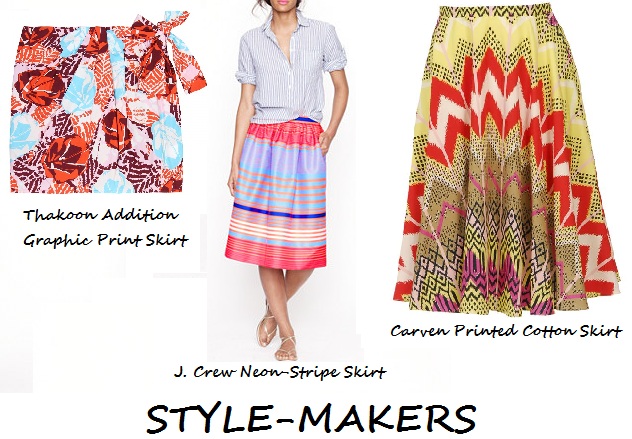 Thakoon Addition Graphic Print Skirt, £269, mytheresa; Neon-Stripe Skirt, £355.89, J.Crew; Carven Printed Cotton Skirt, £275, Browns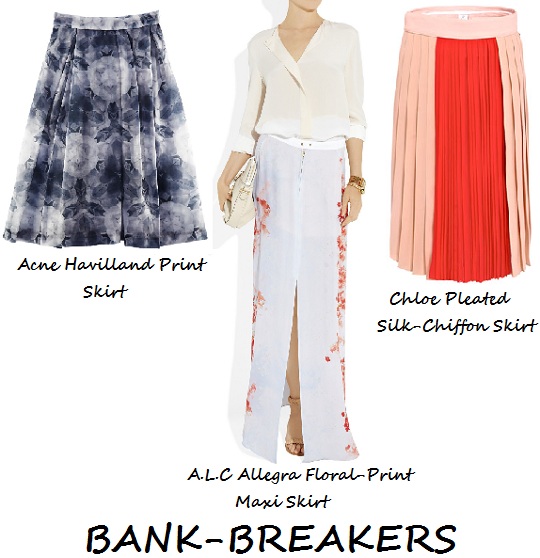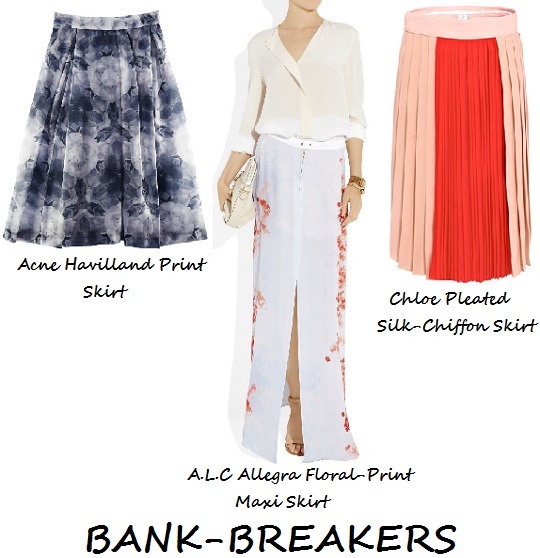 Acne Havilland Print Skirt, £740, my-wardrobe; A.L.C Allegra Floral-Print Maxi Skirt, £490, net-a-porter; Chloe Pleated Silk-Chiffon Skirt, £1,280, Matches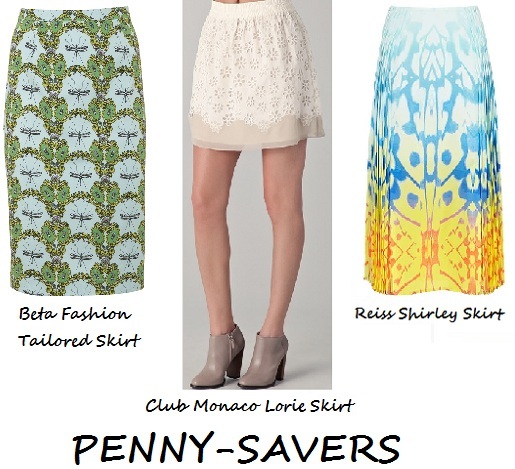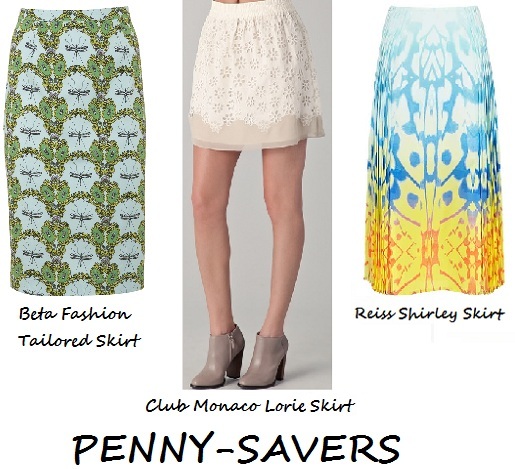 Beta Fashion Tailored Skirt by Samantha Edwards, £85, Asos; Club Monaco Lorie Skirt, £98.15, shopbop; Shirley Printed Pleated Side Skirt, £129, Reiss