Last Updated on 23rd May 2012
Last week it was all about Chanel Resort, but this week we are turning our attention to Oscar de la Renta, as the designer has just unveiled his latest Resort collection!
If Chanel's outing was anything to go by, rock and punk could be making a comeback, and we kind of got that feeling over at ODLR too. How else would you explain the multi-coloured hair pieces, eh?
Akin to all Oscar collections, the obligatory fairytale ballgowns found their way on the catwalk towards the end of the show, which as always, do the fashion House proud.
Oscar de la Renta really played around with textures and patterns too… and best of all, there were sequins galore – just what we like to see! We also loved the use of chandelier earrings and statement necklaces. Glamour to the max!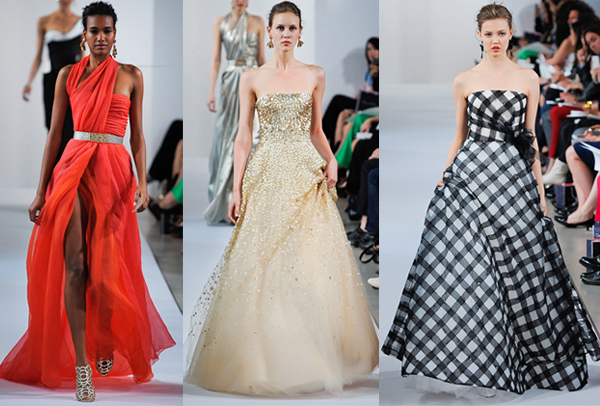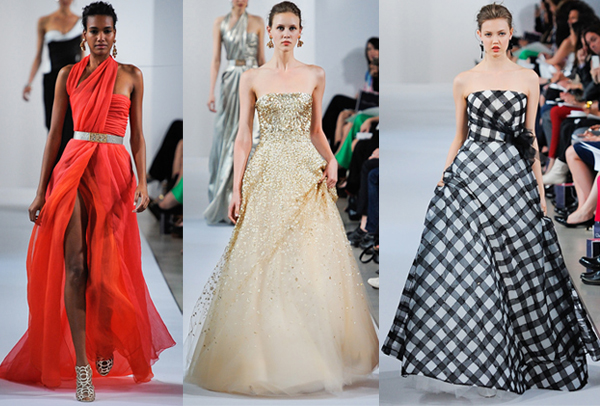 Which celebs can you see rocking this collection on upcoming red carpets?