This week's Spotlight is on a very interesting breed of designer, almost prodigal by some standards.
Starting out at the tender age of twelve, Brazilian designer Pedro Lourenço designed the autumn/collection for another designer, Carolita Joakina, which was later shown at São Paulo Fashion Week. Quite a feat for school kid, we say!
Naturally, in 2005, Lourenço went on to launch his eponymous label at São Paulo Fashion Week, and has since been a steady fixture on the fashion scene, showing at the Paris R-T-W shows since March 2010, and also on the radar of many of fashion's elite.
Hailing from a family of designers, parents Gloria Coelho and Reinaldo Lourenço ensured Pedro had a suitable start in life, surrounded by fashion design paraphernalia from a very young age. With a particular interest in cutting and finishing techniques, paired with an eye for technology and appreciation for the impact of digitalism in design, 21-year-old Lourenço took an architecture-inspired direction with a noticeable amount of fun for spring/summer 2012.
With the collection boasting statement jackets, wine-cork-soled sandals and embellishment aplenty; like most of the fashion industry talent we've seen come out of Brazil; Lourenço is setting himself up for big things to come.
Shop an exclusive edit of the Pedro Lourenço spring/summer 2012 collection at LN-CC.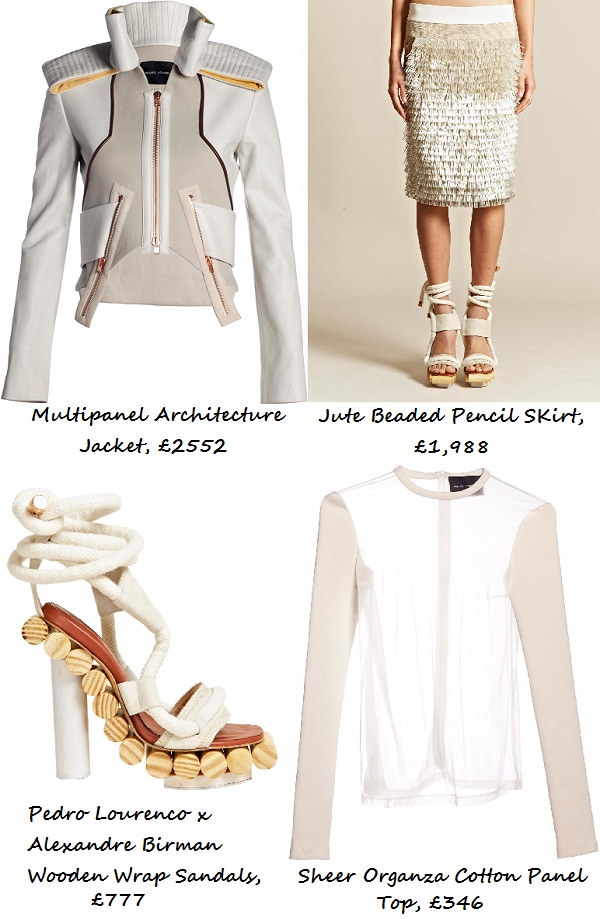 All above shown items available at LN-CC