Last Updated on 19th October 2013
Fashion Friday always comes around quickly, and that's why we love it even more! This week's bargain-tastic deals come courtesy of our favourite online discount designer outlet, The Outnet.
Summer-perfect dresses, statement jackets and bags worth surviving  on baked beans for, The Outnet has got everything you need for label-licious summer wardrobe at can't-believe-my-eyes price points.
Looking for a floaty printed summer blouse, or maybe you want to give your stiletto-strangled feet a break by slipping into super stylish flat sandals? Whatever you're motive for shopping (not that we ever need one!), the delish offerings at The Outnet will ensure you won't leave e-mpty handed (geddit?)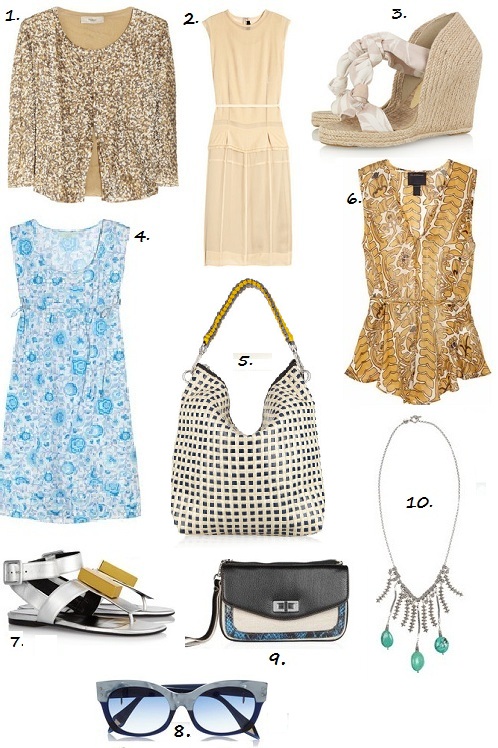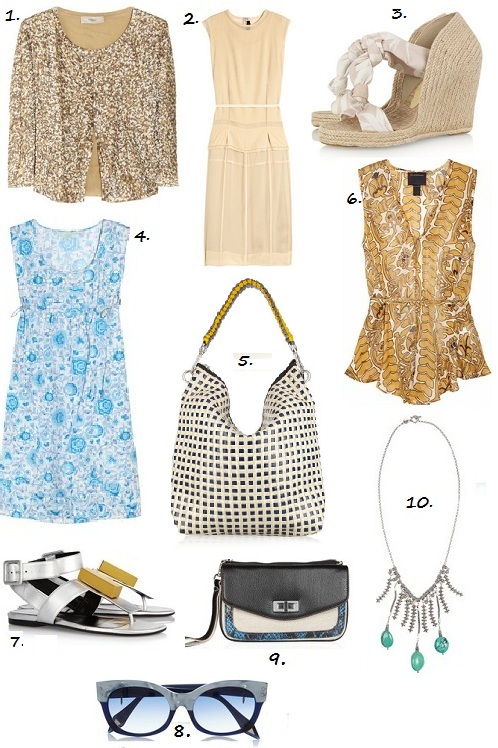 1. Pringle of Scotland Sequined cotton jacket, £600 £180
2.Calvin Klein Collection Femke velvet and chiffon dress, £1,620 £567
3. Stella McCartney Woven raffia wedge sandals, £335 £117.25
4. Leaves of Grass Arles floral-print silk dress, £445 £178
5. Marni Woven patent-leather and raffia shoulder bag £1,025 £512.50
6. CLASS Roberto Cavalli Printed silk-chiffon top, £610 £213.50
7. Pierre Hardy Metallic Leather Sandals, £550 £275
8. Victoria Beckham Cat eye two-tone acetate sunglasses, £275 £123.75
9. BCBGMAXAZRIA Sloan snake-print leather and burlap clutch, £105 £57.75
10. Philippe Audibert Wichita silver-plated turquoise necklace, £260 £143