Last Updated on 19th October 2013
Tuesday can often seem like a limbo day; too close to Monday for comfort and really far away from the weekend, so we thought we'd intervene with a rather exciting idea to speed the day along.
How does a lunchtime spent shopping ten different bargain-tastic designs from high street hero French Connection sound? Well, it's as if the High Heel goddess herself descended from shoe heaven and granted your wish.
Or, it maybe that we've done the leg work and brought you our top Tuesday Shoesday sale picks so you can spend more time strutting around in your new, pocket friendly purchases? Yep, sounds more like it.
Enjoy! You (and your bank balance) can thank us later.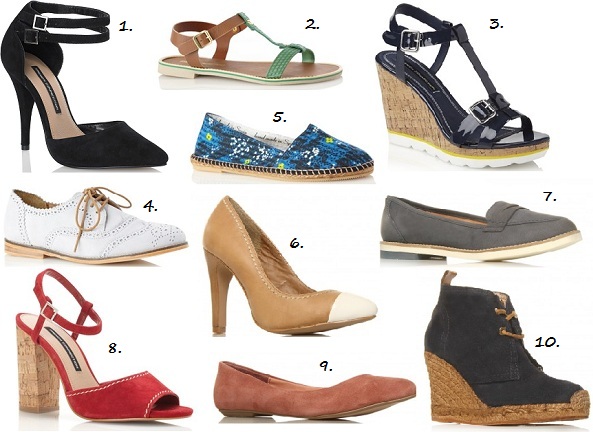 1. Tiarella Ankle Strap Courts £120 £80.50
2. Perry T-Bar Sandals £65 £52
3. Eva T-Bar Sandals, £95 £63.50
4. Rascal Lace-Up Brogues £120 £60
5. Mahala Pattern Espadrille £55 £22
6. Trudy Sfag7 Pumps, £120 £85
7. Ronald Sfai7 Loafer, £65 £45
8. Tibet Block Heel Sandals , £110 £55
9. Tilly Sfak7 Pumps, £90 £65