Last Updated on 19th October 2013
Blew your budget on a holiday with breathtaking views and cocktails on tap, and now you're fretting about the lack of stylish pieces in your suitcase? Or maybe your getaway was bargain and now you want to splurge on an all-eyes-on-me holiday wardrobe, but stuck for ideas?
Well you're in the right place, because you won't want to check in until you haven't checked out our pick of beautiful beach buys to suit every budget!
If you want to make a serious statement when sunbathing on the sand but haven't quite got the cash to splash, then our budget beach beautiful buys are perfect. Check out that nifty bikini beach set from Stylistpick; talk about killing three (fashion) birds with one easy click!
Or if the money gods are being generous, and you've got enough loose change leftover to warrant a holiday wardrobe to rival Kim Kardashian's, then our blowout beach buys will ensure you're suitably kitted out to watch the sunset on the beach, A-lister style.
BUDGET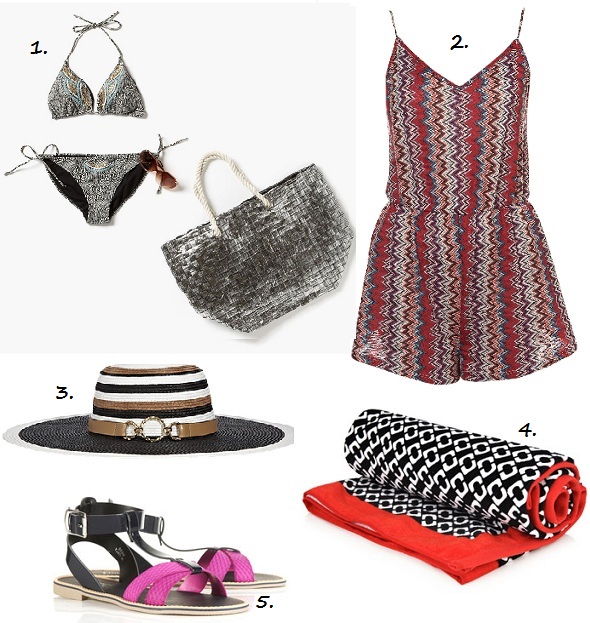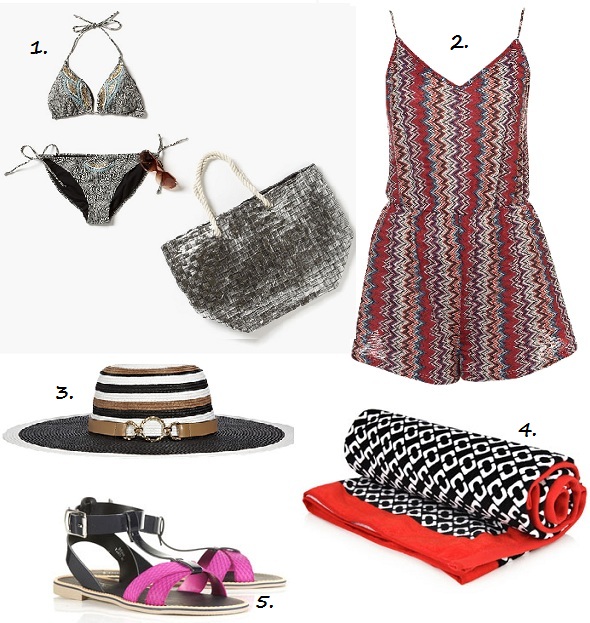 1. Safiyah bikini beach set, £40, Stylistpick; 2. Red knitted playsuit cover up, £26, Topshop; 3. Kenway stripe wide brim sun hat, £45, Reiss; 4. DVF 1974 Printed beach towel, £88 £61, Matches; 5. Felix Snake Mix Sandals, £40, Topshop
BANK BREAKERS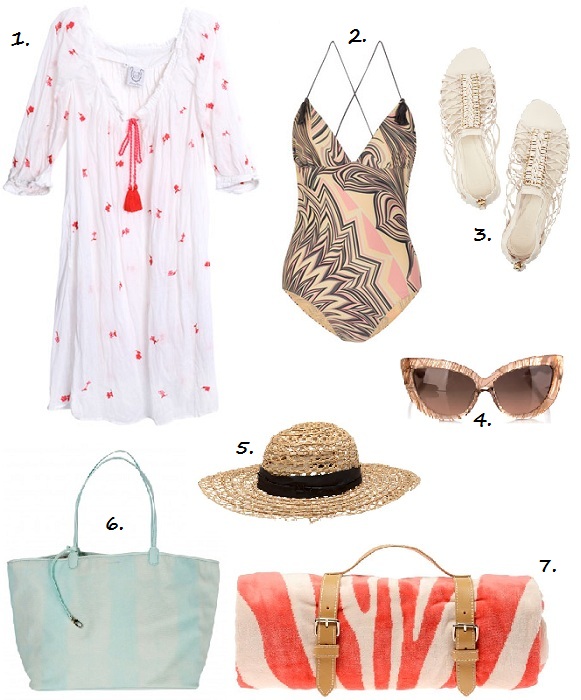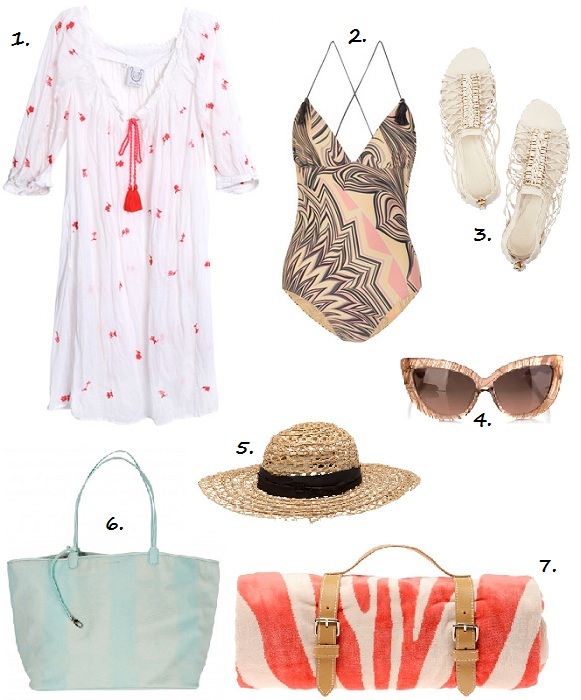 1. Thierry Colson Eva floral cotton dress, £445, Matches; 2. M Missoni printed swimsuit, £385£173.25; 3. Alexander McQueen Woven leather sandals. £750 £375, The Outnet; 4. L Farrow X Charlotte Olympia Feather sunglasses, £237, Matches; 5. Maison Michel 'Destroyed' woven straw sun hat, £370, Browns; 6. Snake tote, £50, Kurt Geiger; 7. Maslin Zebra hide towel with leather holster, £240, Browns