Last Updated on 18th April 2018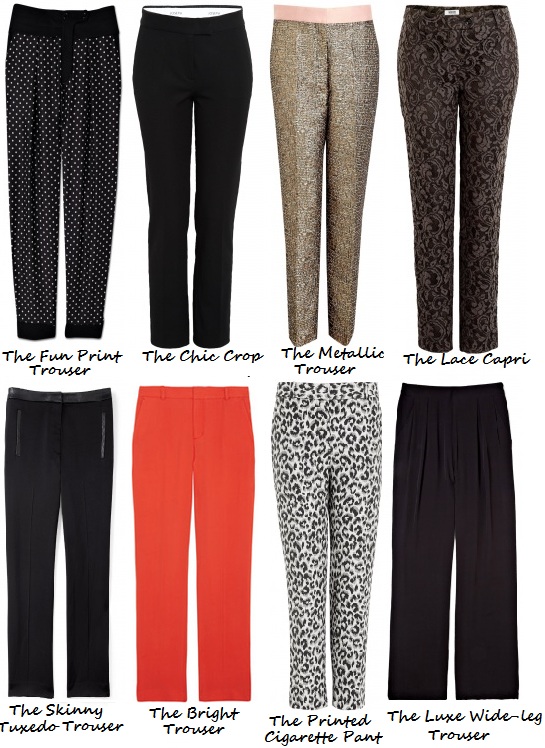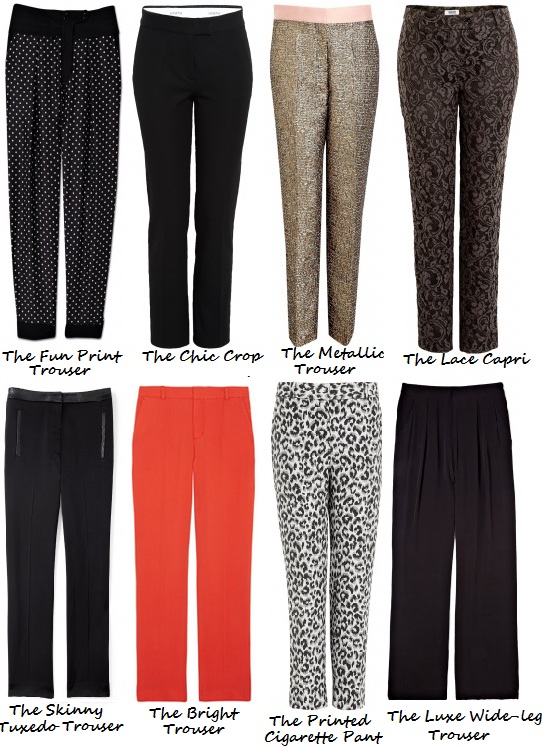 Trousers are in. So says fall 2012, and so say we – or so says our Ultimate Trouser Edit!
The fall runways brought us the humble trouser in many guises: metallic, lamé, printed, wide-leg, cropped, tailored, cigarette…the list is endless.
From ugly-pretty print combinations worked into form fitting trouser suits at Prada to leg swallowing wide-leg versions at Proenza Schouler, and the decorative trouser knew no bounds, thanks to the super-sexy, embellished cropped trouser bought to us courtesy of Balmain.
However you decide to edit your fall wardrobe, ensure your new season collection includes the trouser and don't just opt for one type of cut or colour. Like the runways, experiment with print and invest in various textures and embroidered versions to take your trouser out of the office and into cool territory.
Even though we do love our minis and maxis we will definitely be clocking up a healthy-looking trouser wardrobe to ensure fall is a fabulous (and chill-free) one.
'The Fun Print Trouser': Polka Dot Silk & Wool Trousers by Sonia By Sonia Rykiel, £275
'The Chic Crop': Black Queen Gaberdine Stretch Slim Cropped Trousers by Joseph, £175
'The Metallic Trouser': Cortensa Shimmering Surface Gold Lame Trousers by By Malene Birger, £225
'The Lace Capri': Lace Capri Trousers by Moschino Cheap & Chic, £350
'The Skinny Tuxedo Trouser': Black Skinny Tuxedo Trousers by Tibi, £191
'The Bright Trouser': Orange Kong Cropped Trousers by Joseph, £177
'The Printed Cigarette Pant': Leopard Woven Cigarette Pant by 3.1 Phillip Lim, £156
'The Luxe Wide-leg Trouser': Silk Georgette Relaxed Pleat Front Trouser by Raoul, £244