Last Updated on 19th October 2013
Miley Cyrus nearly broke Twitter when she posted a picture of her new barnet on the popular social networking site.
After looking at her beyond-gorgeous and glamorous Marie Claire US cover and editorial spread, we have to admit that the ultra-lightened locks and pixie crop came as a bit of a shock. However, we've had some time to adjust to it now, and we must say that it's starting to grow on us. Who agrees?
We never really expected to see such a dramatic hair-over from the teen; after all, we thought braving the real world without her hair extensions in recent months was as dramatic as it got.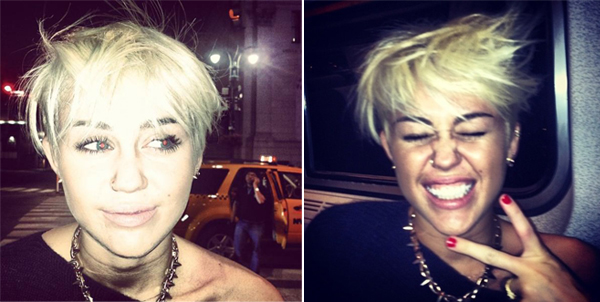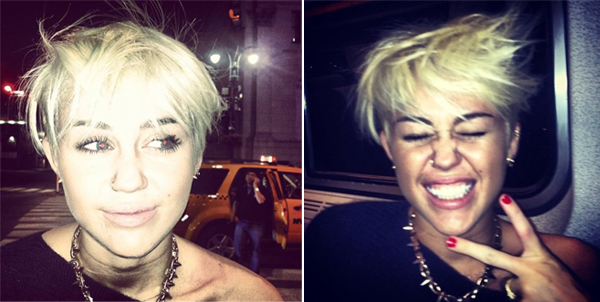 Despite our initial shock (we know we're not alone!) we think that she is totally rocking it; and with the Agyness Deyn inspired punk wardrobe and full-on accompanying cheesy smiles, she's 100% owning it!
Miley, whatever your reasoning behind going for the chop was, we applaud you for taking such a bold and brave style risk. You rock!
[poll id="360″]