Last Updated on 19th October 2013
Trends are often deemed faddish and brushed off due to their temporariness, but some fads turn into fashion favourites, and, well, stay with us for a while!
The slipper is a fine example of this. Fad-turned-fashion-must-have, the slipper has made its way into our wardrobes in many guises. Take the calf hair Avec Moderation version we waxed lyrical about a few weeks ago, or the much-famed (and kinda pricey) 'Kitty' flats by shoe extraordinaire Charlotte Olympia.
Investing in a pair of shoes that remind you of your grandfather's footwear collection isn't exactly appealing, especially when they cost nearly £400 a pop! But don't despair, because we've found the perfect pocket-friendly version you'll want to keep wearing season in, season out!
Sam Edelman's rock 'n' roll take on the OAP-esque slipper brings us sparkles, studs and a colour that goes with absolutely everything: black! How to style the Adena slipper outside of 'lounging' hours, you ask? Read on to find out…
Casual Coolness
Keep it comfortable for the perfect off-duty vibe with a hit of soft, sparkly (and spiky) glamour!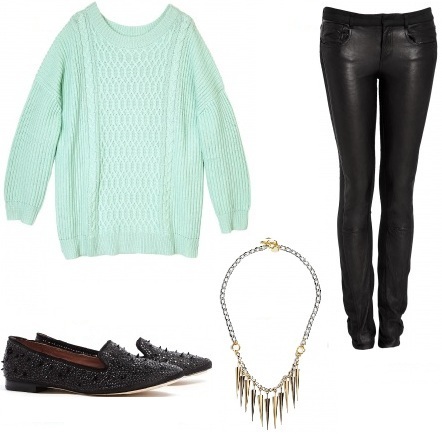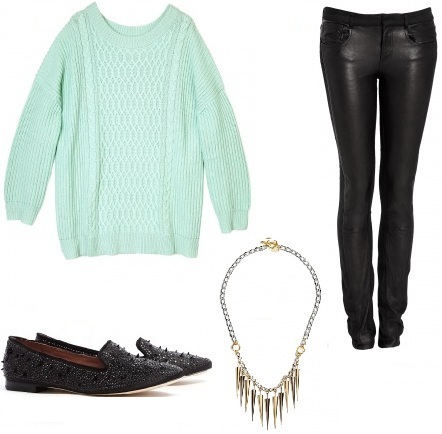 Kittia Classic Touch Soft Green Wool Jumper by By Malene Birger, £209; Black Rinsed Leather Skinny Fit Trouser by Helmut Lang, £280; Spike Necklace by Anton Heunis, £137; Black Adena Satin Crystal Stud Smoking Slipper by Sam Edelman, £140.
Perfect for Date Night 
Who said date night dressing was incomplete without heels? We're digging the comfort factor, too!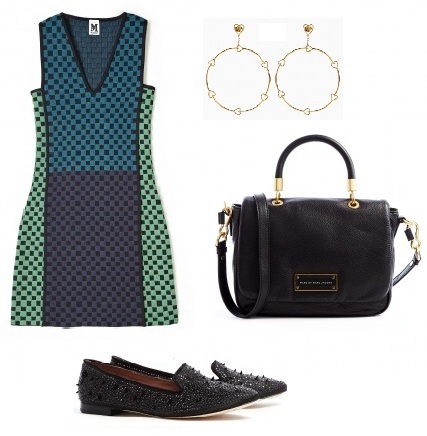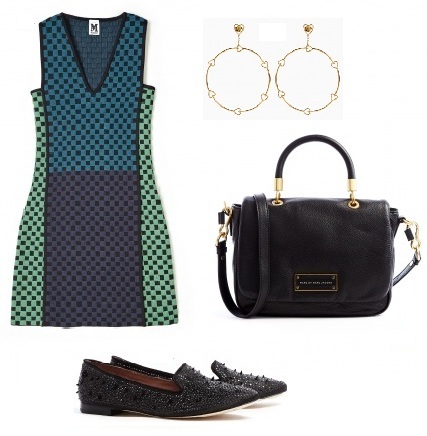 Colour Block Intarsia Dress by M Missoni, £425; Too Hot To Handle Top Handle Bag by Marc By Marc Jacobs, £375; Loop Of Love Earrings by Phoebe Coleman, £175; shoes as above.