Last Updated on 18th August 2012
If you're looking for a fab, one-of-a-kind gift for someone special or are just after adding a wow-worthy piece to your wardrobe, why don't you try a bespoke cashmere scarf from specialist fashion company Allegra London?
Allegra London is a specialist fashion company which sells gorgeous, luxury cashmere scarves and python clutch bags, all in electric bright colours. Joseph and his technicolour dreamcoat don't have a patch on the Allegra London colour palette!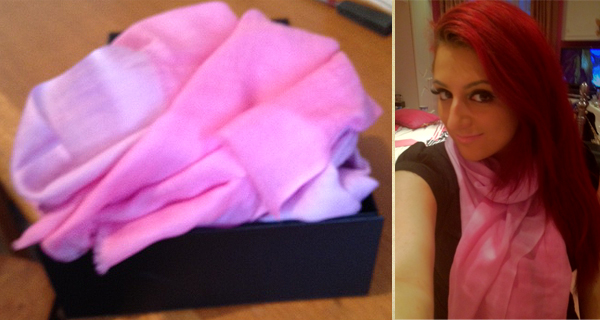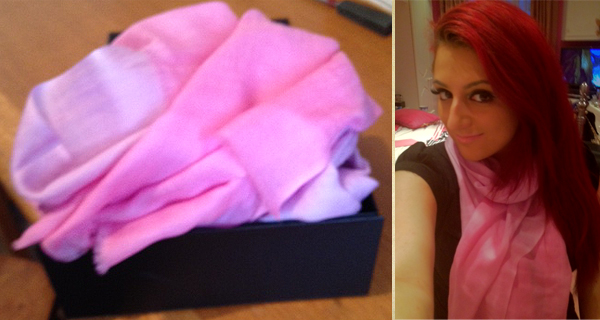 What we love about Allegra London is the brand new bespoke service on the website, which lets you design a scarf exactly the way you want it. I personally got in on action and decided to embrace the current pastel trend by going for a lavender purple and pink scarf, which complements the red shade of my hair rather nicely.
You can go for a subtle blend like me, or can go totally bold and daring and select something with a real contrast – check out some of the great examples below. The best thing about Allegra London is that the choice really is yours!


(It's also really handy that you can see your colour choices on the website as you're doing it… perfect if you don't have the greatest of imaginations, or even if you just want to waste some time in the office making colour combos for all your friends!)
If scarves aren't your thing though (why ever not?) then you can also get your hands on one of the fab Allegra London clutches that are made from pure python leather and come in a range of gorgeous bright, attention-grabbing colours. If it's bold shades you're after, look no further than this wonderful brand.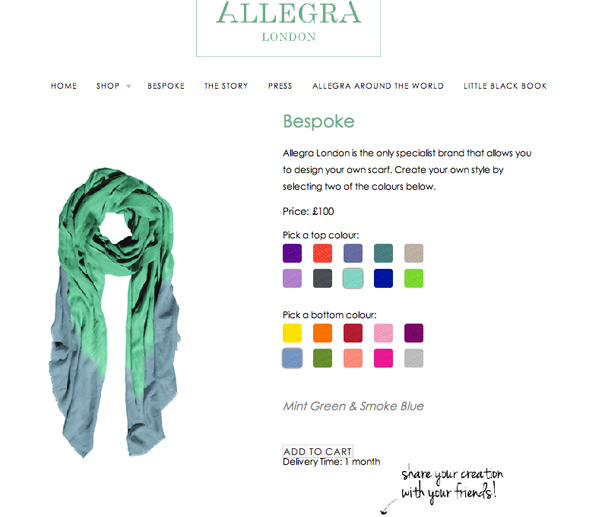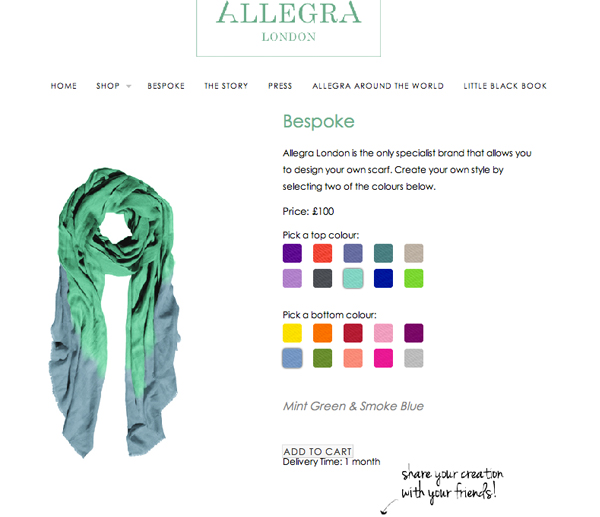 Head to the website now, play around with the colours and show your friends what you came up with! Let us know what colour combo you're going for if you decide to get one!