Last Updated on 7th September 2012
As you may know, I attended a little event called Vogue Fashion's Night Out yesterday, and as promised, have a few snaps to share with you.
I mentioned yesterday that I was taking a less organised approach with FNO this year (had a bit of a Joey from Friends "getting into the map" moment the last time!) and have to say that I quite enjoyed the spontaneity. And following the fashionable masses!
My first port of call was Reiss in New Bond Street, as the loud music courtesy of the DJ and cocktails courtesy of the rather attractive barmen drew me in… like a moth to proverbial flame. I got to check out the brand new stripe bag and have a little boogie with the shoppers, so it was a great start to the evening.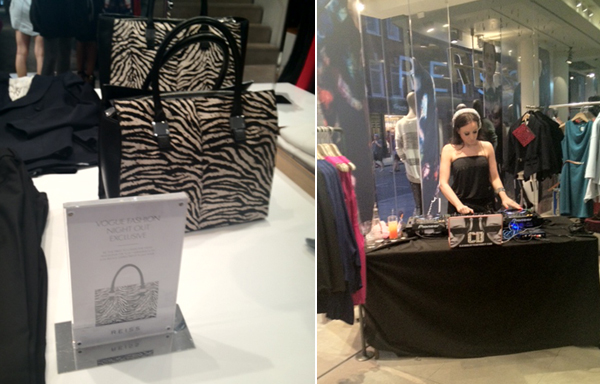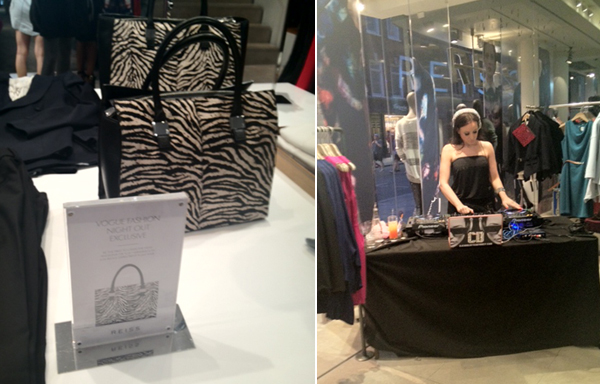 As Mulberry was the official sponsor of the evening, I felt it was imperative to stop by, and once again, was glad I did as I – along with the fashionable crowd – was entertained by indie band The Vaccines, was treated to some wonderful cocktails and canapés, and got to see the likes of Bip Ling, Daisy Lowe, Emma Hill, Alexandra Shulman, Edie Campbell, Laura Bailey and many other famous and fabulous faces.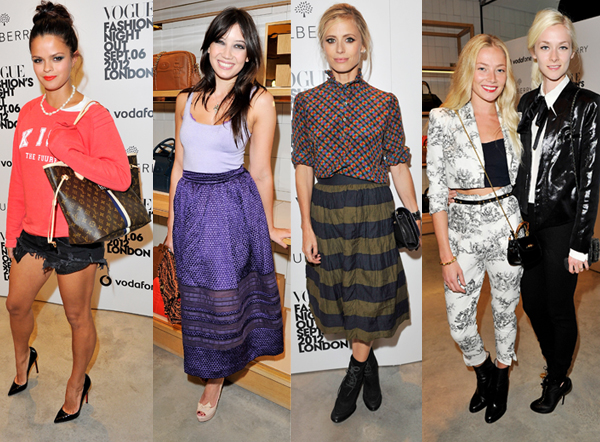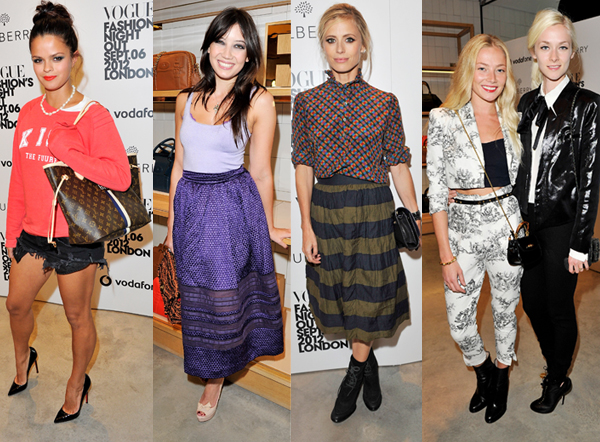 I also loved how fashionistas were queuing up in their dozens to get their nails done; my one regret of the night was not sticking around long enough to get my talons tended to as well.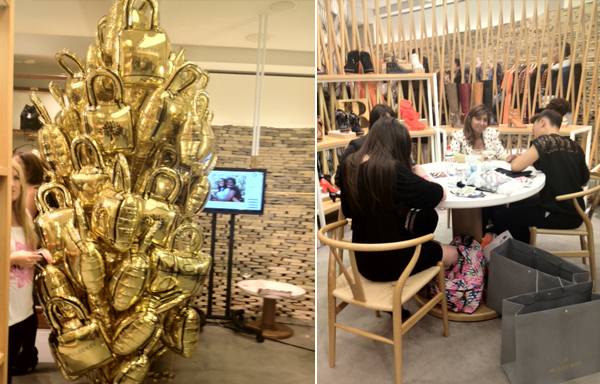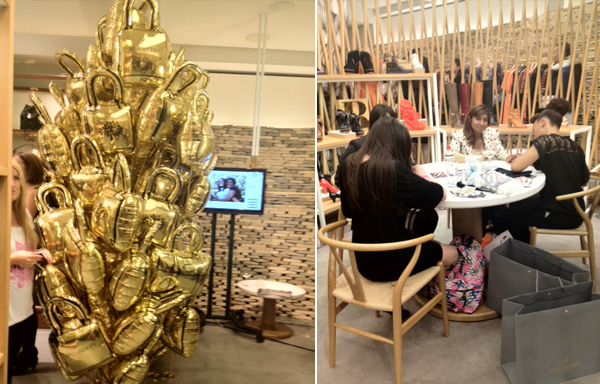 I also headed to Coach to check out the gorgeous bags and catch up with the wonderful Emily from Fashion Foie Gras and Ella from Coco's Tea Party.  Shopping, cocktails and a good old chinwag = girl heaven! I was beyond-tempted to snap that red bag up, but I somehow managed to restrain myself. Having second thoughts now though…
What else did I see on the most fashionable night of the year? Girls going wild outside Jimmy Choo and Louis Vuitton, candy vending machines at Burberry back in Covent Garden, and of course the new Yoko Ono Lock collection in Swarovski. Think we should have a Fashion's Night Out every month!