Once we've seen all the covers for the all-important September issues, the next thing on our calendar to get excited about is of course Fashion Month. It all began rather beautifully thanks to the wonderful designer collections showcased at New York Fashion Week – and now it's good old Blighty's turn to have a go.
If you follow us on Twitter (if not, why not?!) then you'll have a small inkling as to what we got up to today, the first day of London Fashion Week, as we've been keeping you informed and updated throughout the day with pictures on the catwalk – and a few cheeky ones behind  the scenes too!
Enough blabbing! Here's a roundup of some of our stand-out shows. Did they stand out for the right reasons or the wrong ones? Read on to find out!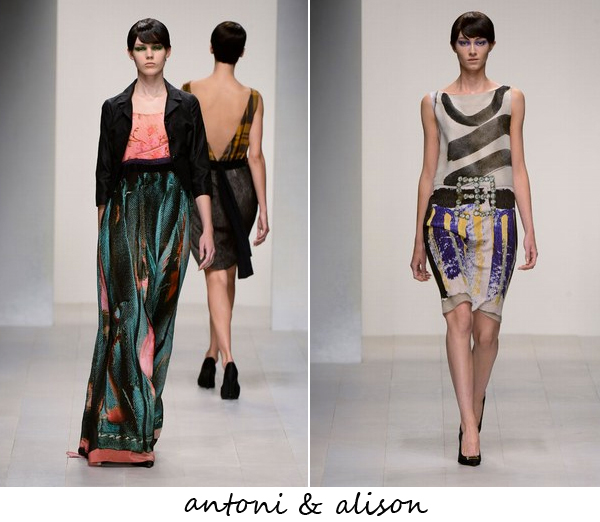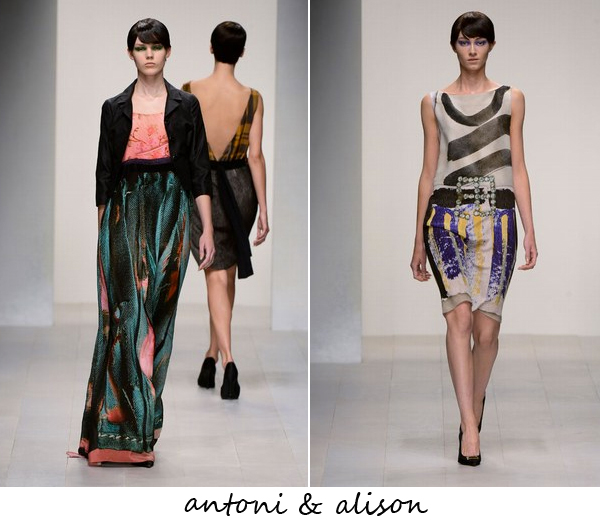 Who:Antoni and Alison
What: A celebration of the brand's 25 years! However, the duo were keen to avoid "looking back" and reminiscing, and instead opted to move forward, hence their very aptly entitled show name, "New Work."
Highlight: The band! As it was the first show of LFW, the band provided a lovely alternative (or in our case, accompaniment) to caffeine as it really perked us up.
To summarise: A fab collection to kick off LFW with, as well as to celebrate a milestone as a brand! [Images]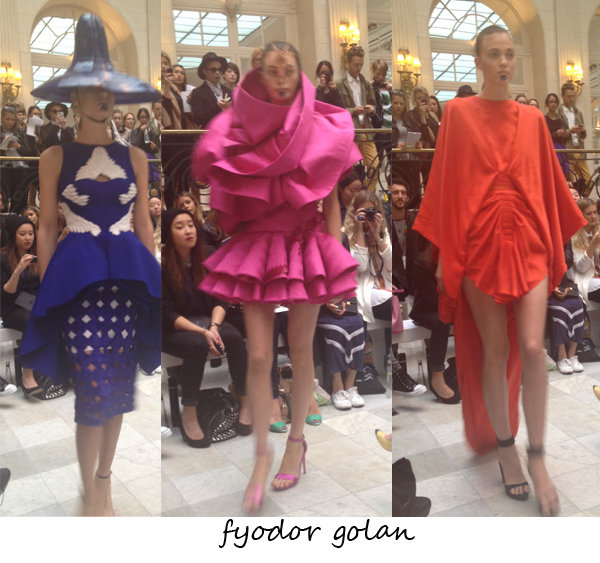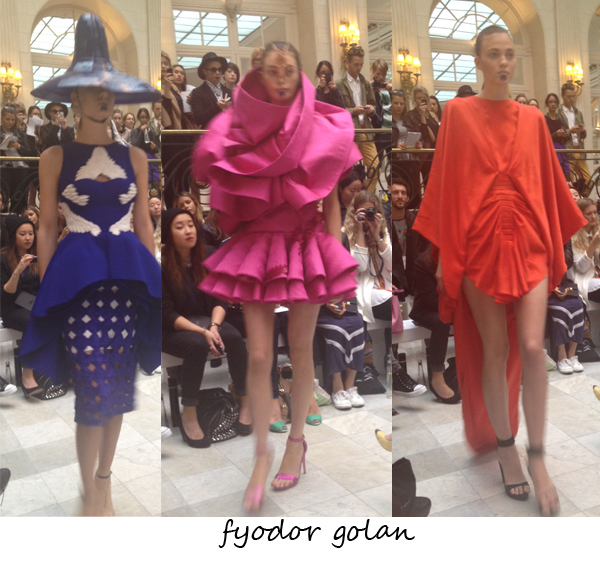 Who: Fyodor Golan
What: An exploration of the literary realm, with the boo Blue Tattoo providing serious inspiration. Lots of Victorian-esque shapes and silhouettes, as well as flowing, elegant dresses with a very glam twist thanks to the Swarovski elements adorning the garments.
Highlight: As per our Twitter earlier, the pink dress!
To summarise: A versatile, inspirational collection which is instantly wearable, not to mention memorable.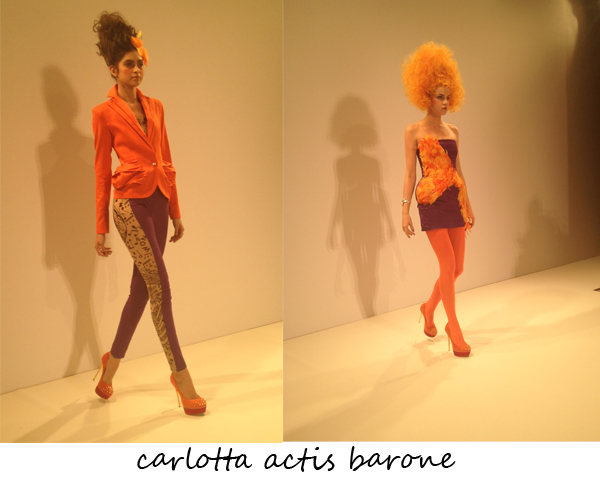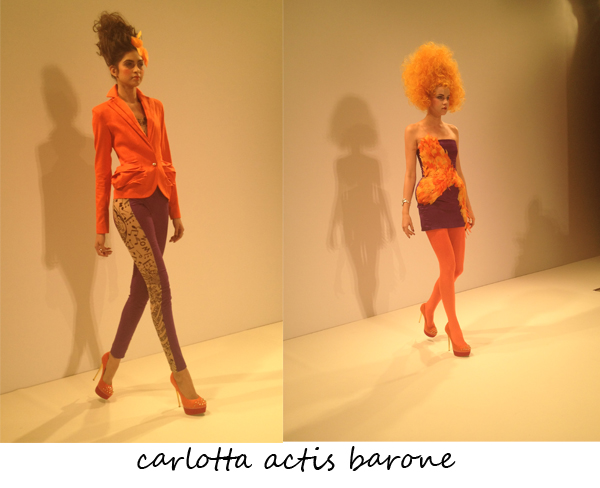 Who: Carlotta Actis Barone
What: Heavily based on the opera The Magic Flute… with a touch of Marge Simpson if we take the hair into account! All kidding aside, we loved the meaning behind Carlotta's new collection, which was the sun shining through the bright colours of the pieces.
Highlight: We were treated to a dance courtesy of some Carlotta Actis Barone clad ballerinas, which was both emotional and enjoyable! A real highlight!
To summarise: "A celebration of happiness, protection, sisterhood and love."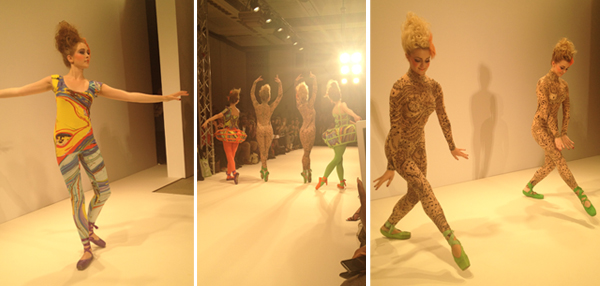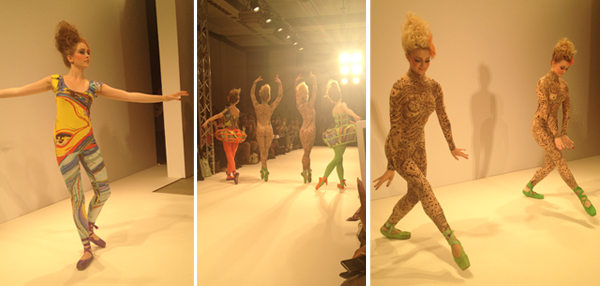 And a sneak preview of what went on behind the scenes thanks to The Body Shop!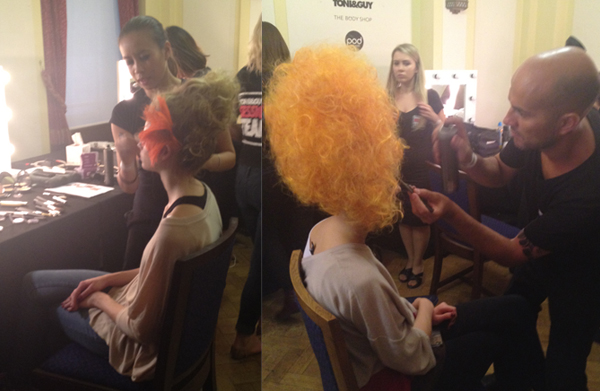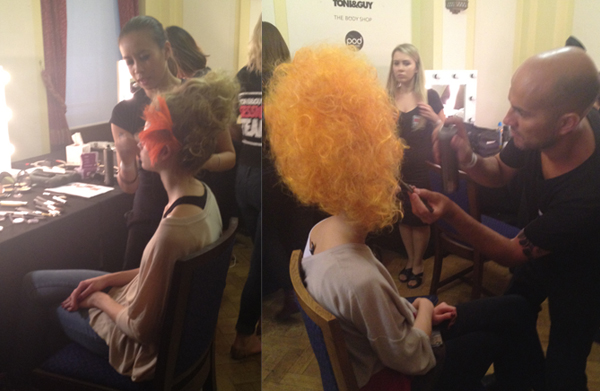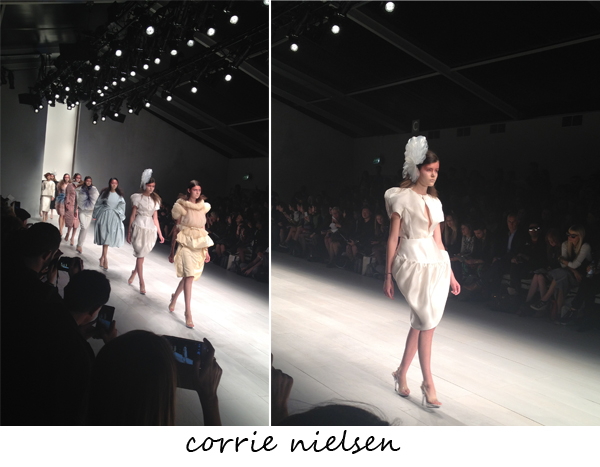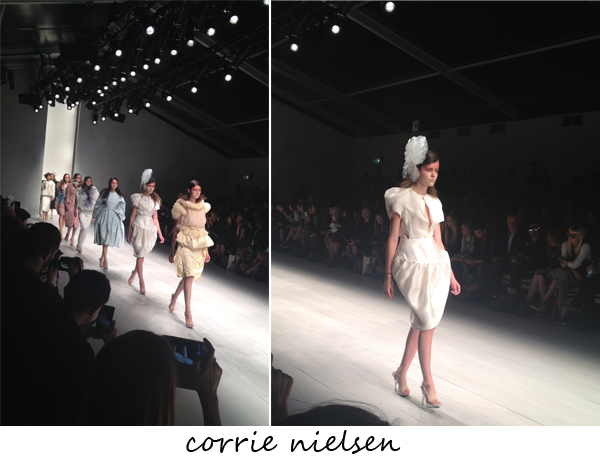 Who: Corrie Nielsen
What: A Medieval Latin inspired collection with lots of petal and floral detailing to boot. Soft, romantic, intricate, dramatic, chic and elegant are just a few words to describe Corrie Nielsen's spring/summer 2013 offering.
Highlight: The white dress top right. We also loved the sleek top half and textured bottom half of the hair too, which juxtaposed and complemented the collection beautifully.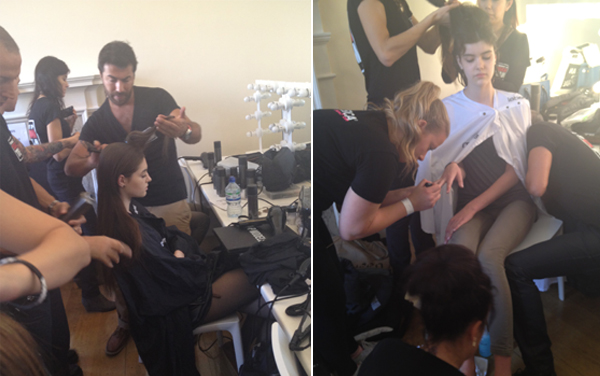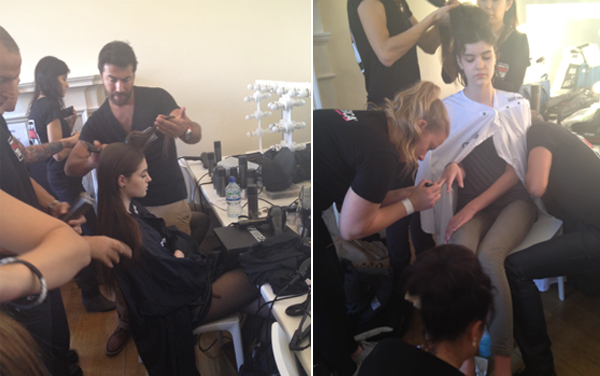 And a cheeky look backstage at Corrie Nielsen too thanks to Toni and Guy!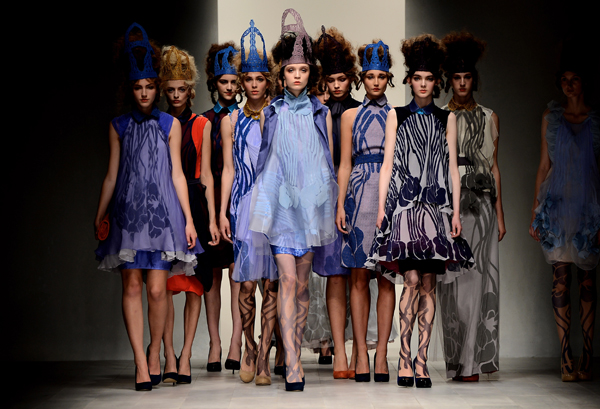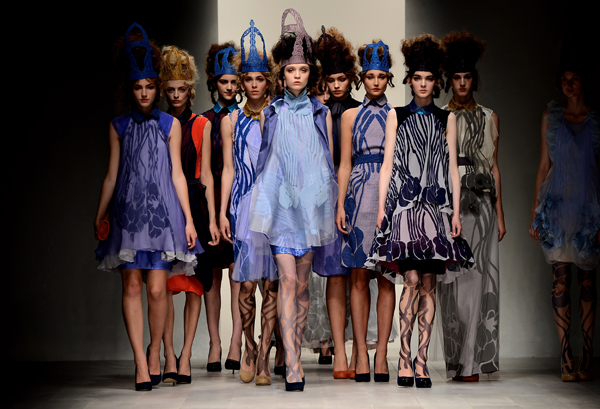 Who: Bora Aksu
What: An opulent collection with a royal twist… more royal blue shades than you can shake a stick at! Bora's Modern Queen theme was very apparent not only with the clothes themselves, but also with the music and overall atmosphere. We thought it might be a nod to Kate Middleton at first, but we're not sure what the Duchess and (future Queen) will make of the silhouettes. We'd love to see her in one of the designs though! [Image] 
Highlight: Watching Kelly Brook get literally bombarded by paps before and after the show was quite something.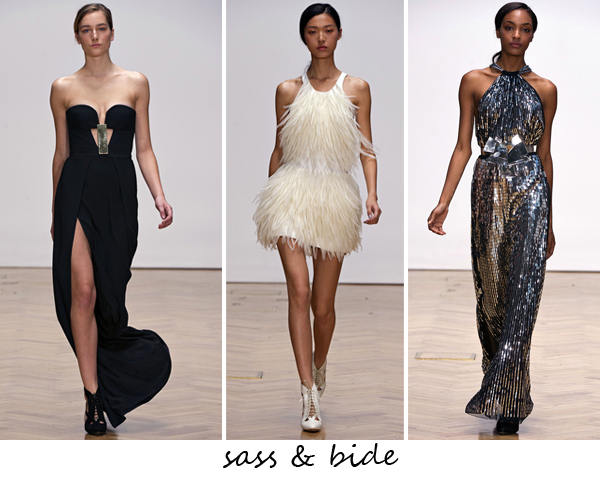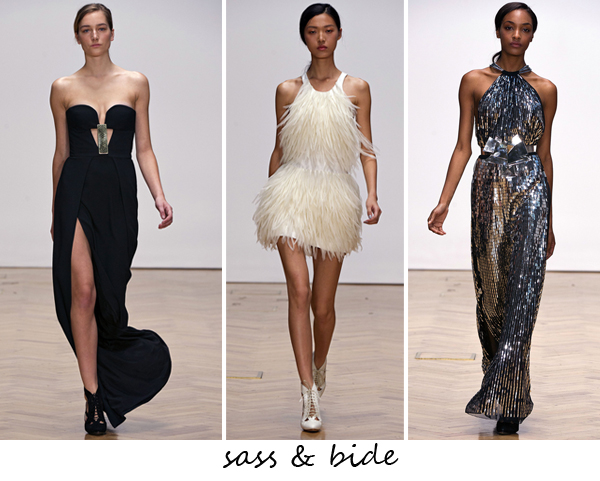 Who: Sass & Bide
What: Eclectic, chic, structured, defined. If we were heading to a glam, star-studded party and could pick any outfit we wanted, we would definitely go to Sass and Bide and pick out one of the pieces we highlighted above. An attention-grabbing collection which proves that you can turn heads the elegant way too!
Highlight: The sequined dress on the right for sure!