Last Updated on 3rd October 2012
What's better than one gorgeous actress on the front cover of a magazine? Three of course!
For the 'TV Special' issue of Glamour UK, the magazine has put three of the hottest actresses of the moment on the cover, and those actresses are none other than Mad Men's Christina Hendricks, Modern Family's Sofia Vergara and Downton Abbey's Jessica Brown Findlay.
All three ladies look impeccable, posing proudly on their respective individual covers while showing off their best features. Sofia and Jessica are showcasing their enviable legs that appear to go on forever (insanely jealous), while Christina is rocking an orange, printed dress which shows off her beautiful curvaceous figure. Body envy!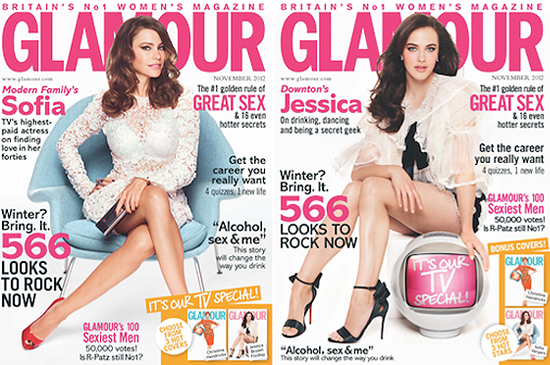 Which cover do you like the best? We're going to have to close our eyes and do a lucky dip; it's the only way!