Last Updated on 5th October 2012
Admittedly, we were a bit shocked when sisters Savannah and Sienna Miller stepped down from Twenty8Twelve earlier this year, but we weren't totally heartbroken as we knew Savannah would be coming out with her debut eponymous clothing line relatively soon.
True to her word Savannah Miller has returned with a shiny new collection rather aptly entitled "Savannah", and she's snapped up none other than Dree Hemingway to model it for her. Sienna fans can rejoice too as it turns out she had some input in her sister's collection too.
"Ironically, we worked a lot more together on this one than we have for a while because we were living together, and when I started designing I didn't have a studio so did most of it from her roof," Savannah told British Vogue. "I really value her advice and perspective because I think her style is amazing and she has a very unique point of view."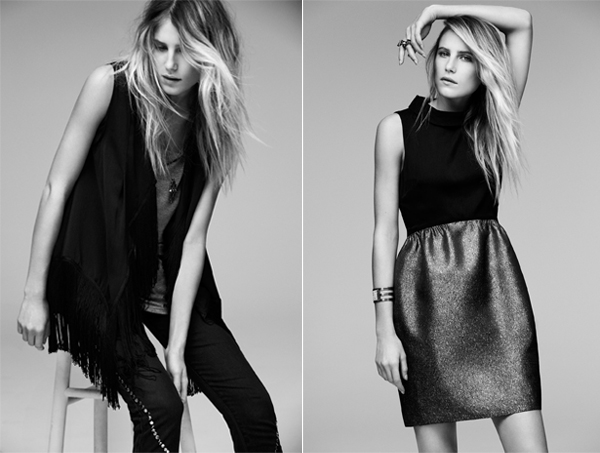 Aww, sisterly love! "Savannah" is a cheap and cheerful collection comprising of everyday pieces, knitwear, outwear and a few glam evening pieces too, with prices ranging from just £20 to £175.95. The collection will be available at Nelly.com from October 24th. What do you think of the pieces?