Last Updated on 26th October 2012
Yesterday we headed to Arcadia HQ to check out what fab new clothes, shoes and accessories Wallis had in store for us for the autumn/winter 2012 season, and have to admit that we left with a wish-list as long as both arms combined.
Great for Wallis and Britain, (which is reportedly no longer recession-hit, wahoo!) but bad news for our bank accounts.
There's an abundance of fun and glamorous jumpers available, which would be great to wear over the Christmas holidays over anything from skin-tight leather leggings to cute pencil skirts and more. Everyone needs some sparkle in the winter months!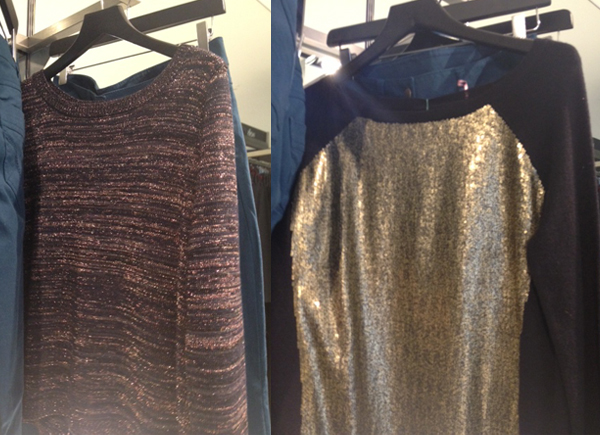 The coats are also particularly striking this season too, with lots of faux fur pieces that are a surefire way to get you noticed. And don't even get us started on the Christmas party dresses and ultra-sparkly, attention-grabbing accessories!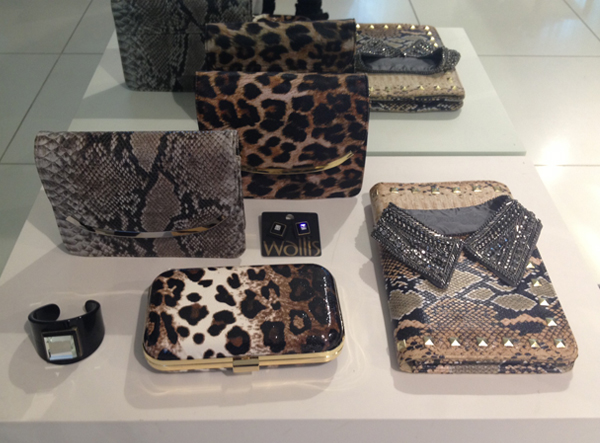 We even got to take part in a fun photoshoot with some of our favourite pieces and some very cute props (I personally had to go for the bold red lips and Kanye West style glasses – couldn't resist!). What do you think of the gorgeous oversized black and white print coat? That's definitely a piece of clothing that will keep out the winter chill!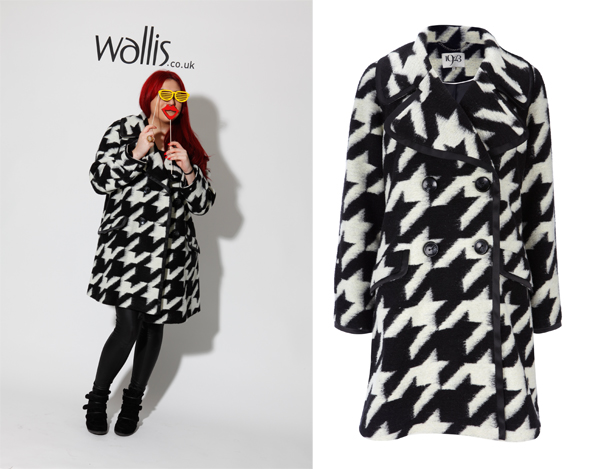 Head to Wallis right now to check out the rest of the new-season pieces and get your credit and debit cards lined up!