Last Updated on 29th October 2012
With Christmas being by far the most sociable season of the year, it is of course all important that the "special man" in your life dresses to the heights of contemporary fashion to ensure that he's not pigeon holed into being 'the weirdo in the corner.'
Besides Christmas day, New Year, Boxing day there are of course office parties, visiting duties, pub congregations and restaurant meals to attend; so it's important that he get's his "dress sense" perfectly right. So why not give him a helping hand and purchase a shirt or two for him?
Scoured from the corners of the internet, here are some of the most splendid attires to be found within this winter:
Men's Formal Black Dress Shirt by Lloyd Attree and Smith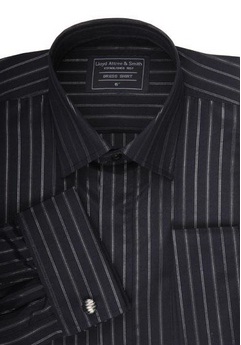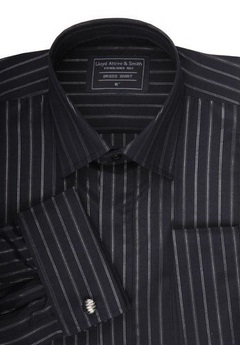 With black being one of the easiest colours to match, this fabulous formal shirt is brilliant for restaurants and visiting families members who would expect nothing less than a tucked shirt and polished shoes.
Available from www.sbuckinghams.com, this shirt is a wonderful addition to any man's wardrobe and comes with a beautiful box; making it perhaps a very stylish Christmas present.
Forest Green Blue by Savile Row Company, London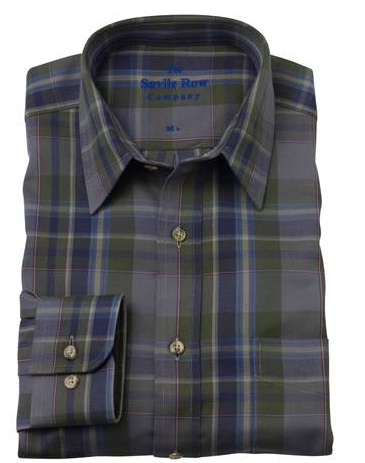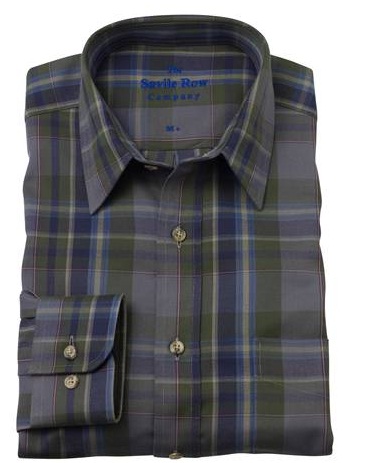 Based on Savile Row itself, you can be assured both style and quality with this casual Forest Green Blue shirt by the Savile Row Company.
Used perhaps for visiting relatives this shirt gives a wonderfully casual look for an item of clothing that is usually used for formal occasions. Also for just £25 (down from £70), this item is a steal.
Attingham Blue and White Striped from Charles Tyrwhitt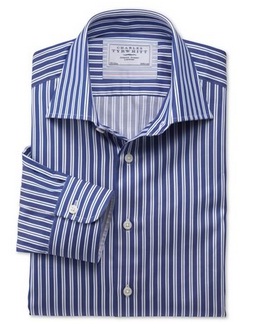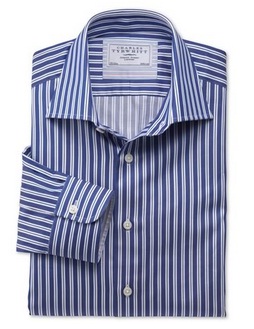 A classy shirt that demands the attention to managers and bosses everywhere, this wonderful striped shirt from Charles Tyrwhitt exhibits both style and professionalism.
Great for the office party or just a day in the office itself, this wonderful shirt will allow him to be casual whilst firmly holding onto that semblance of professionalism.
Navy Reindeer Patterned Jumper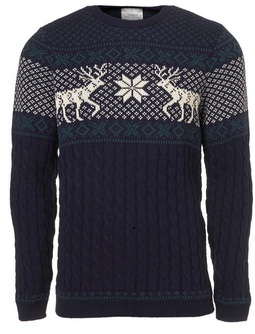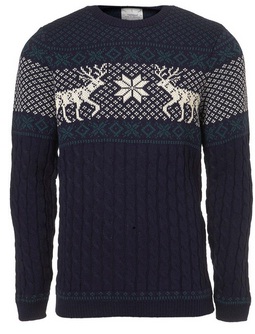 Of course, Christmas is not just about shirts, and it should be for it is the perfect excuse to get out of the house wearing the finest of jumpers.
Perhaps only appropriate for four months or so, this seasonal top makes time ever so more precious whilst being worn.
Available from Topman for as little as £38, you can be assured that your money is certainly being spent well.