Penelope Cruz's red carpet choices are usually on the very romantic side or the sexy but still very chic side… and never really anywhere in the middle.
That's not a bad thing though, because she hardly ever puts a foot wrong, but the actress decided to go for something different for the Venuto Al Mondo photocall in Rome.
The gorgeous Latina – who along with her sister Monica is creating her own lingerie collection with Agent Provocateur – decided to mix things up a bit, and went for an edgy leather Versace Resort 2013 trench coat.
If you have epic curves a' la Penelope, you'd want to show them at every given opportunity, and unfortunately that's not happening here. We're not overly keen on the simple black pumps she accessorised with either; something more outrageous would have been far better!
Plus, we don't think the windswept wild hairdo really fitted in with the overall look. Put someone like Alice Dellal or Gwen Stefani in the coat and they would totally rock it, but we think Penelope is too classically beautiful for it.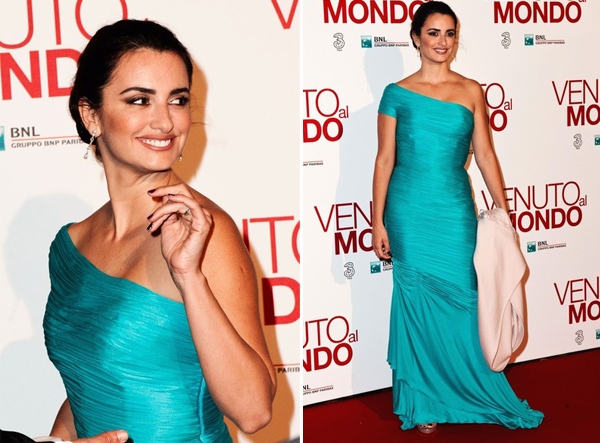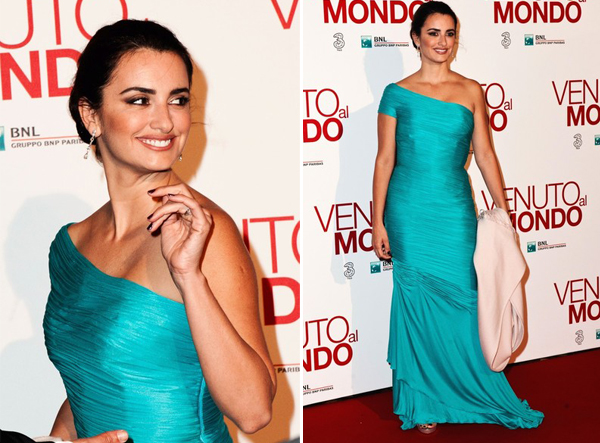 We do applaud the sartorial risk though, but we don't think it's her best look to date. Now the blue vintage Versace dress she wore to the actual premiere… now that's the classic Penelope we know, love and insanely envious of!  The elegant up-do and intricate Chopard jewellery she accessorised with were spot on – she looked flawless!
[poll id="376″]