Last Updated on 14th November 2012
As you may well know, the Kardashian Kollection for Dorothy Perkins is now right out in selected DP stores and on the website.
We were quite impressed with what Kim Kardashian and sisters Khloe and Kourtney cooked up, and found ourselves quite overwhelmed with choice when it came down to choosing what pieces to buy.
We decided to make it a bit easier for you just in case you found yourselves in the same boat, and selected five of our ultimate favourite pieces from the collection.
Feel free to use our selections as a rough shopping guide, and let us know what you bought from the collection.
1. Kardashian black mesh dress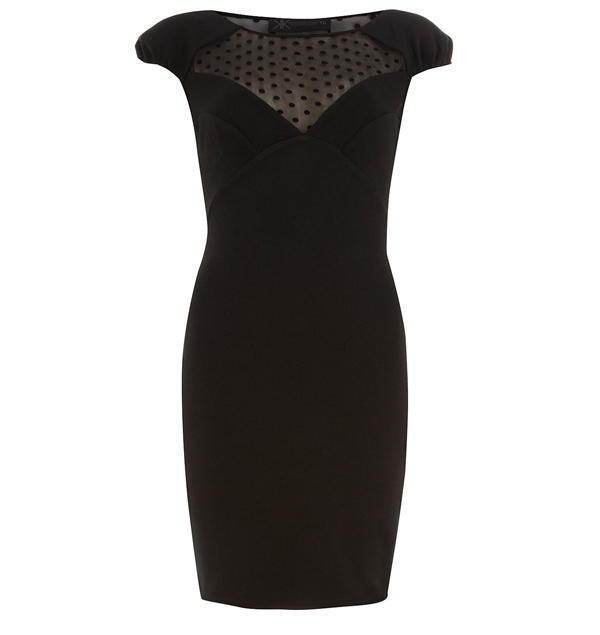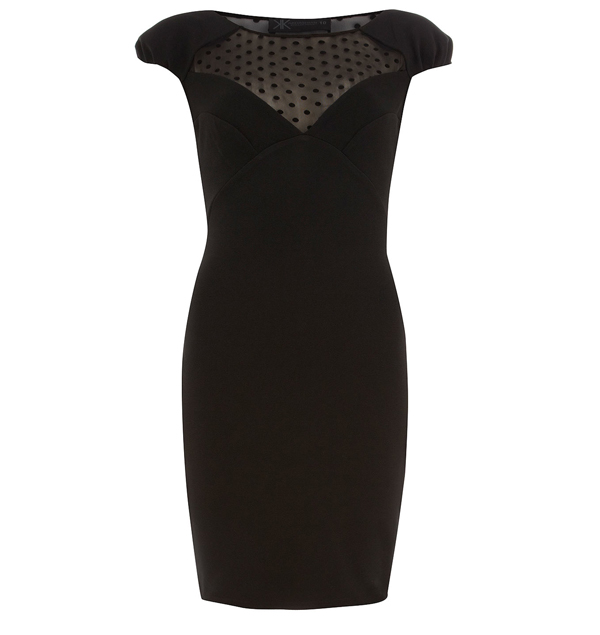 Everyone needs a little black dress in their wardrobes  – we all know how much Kim Kardashian loves and swears by  them – and this is the perfect little number. Classic, figure-hugging, with a bit of a twist on the old favourite with the mesh polka dot inserts and shoulder pads.
 Kardashian green collar blouse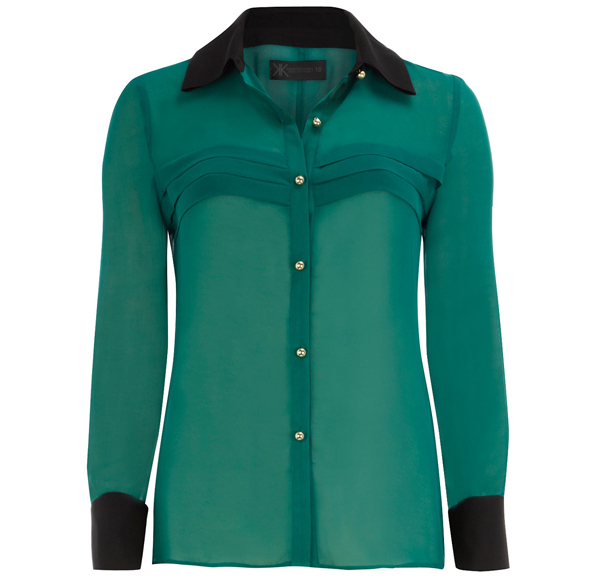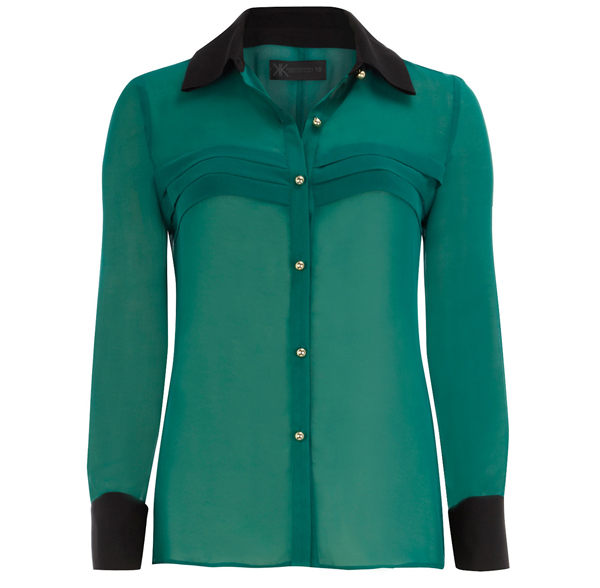 There are a few other similar blouses to this in the collection, but this one stands out a mile for all the right reasons. It's always nice to mix it up a bit, and it's a great colour for the upcoming festive season. Great to wear casually with leggings, or tucked into a high-waisted skirt or trousers for a more chic and elegant look.
3. Kardashian gold sequin jacket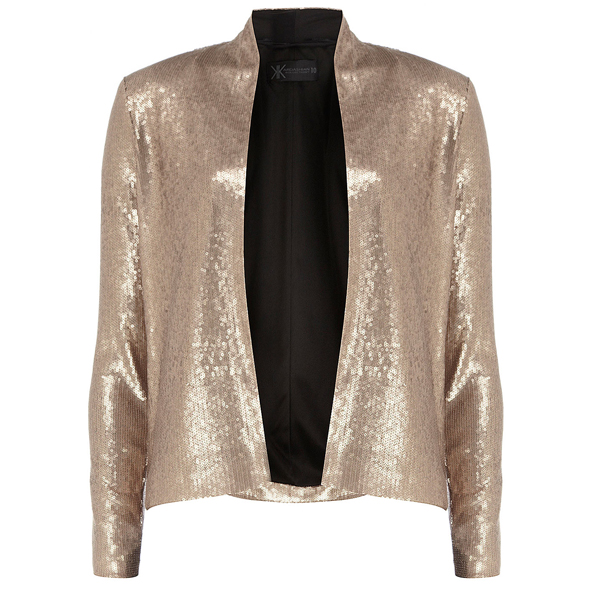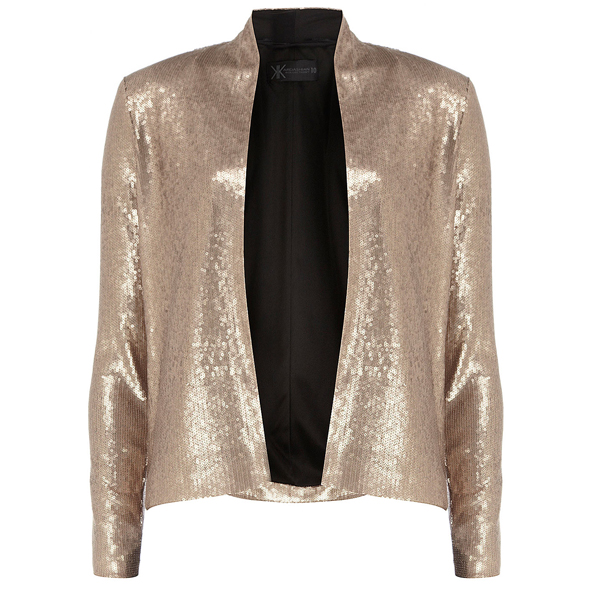 A jacket is the ultimate last-minute style addition that instantly vamps up an outfit. It can make an outfit smart, sexy, or just add some much needed sparkle to it – and this jacket does all three. Wear on a night out to keep out the chill, wear it to the office on Monday morning to brighten the place and your mood, and wear it for Christmas just because. The possibilities are endless; for £50 you can't go wrong.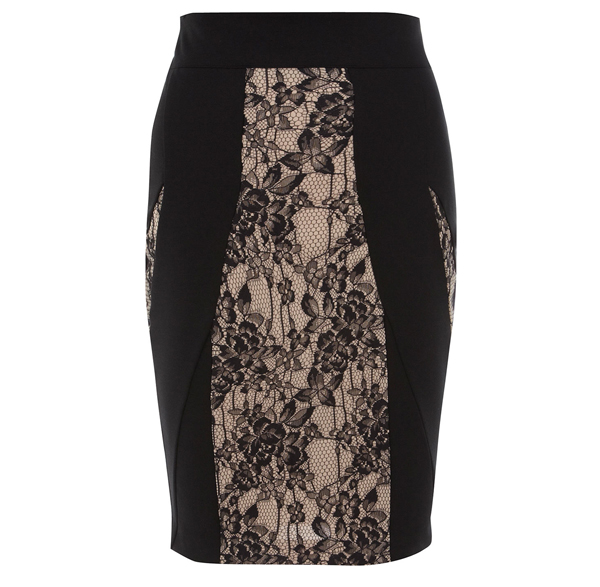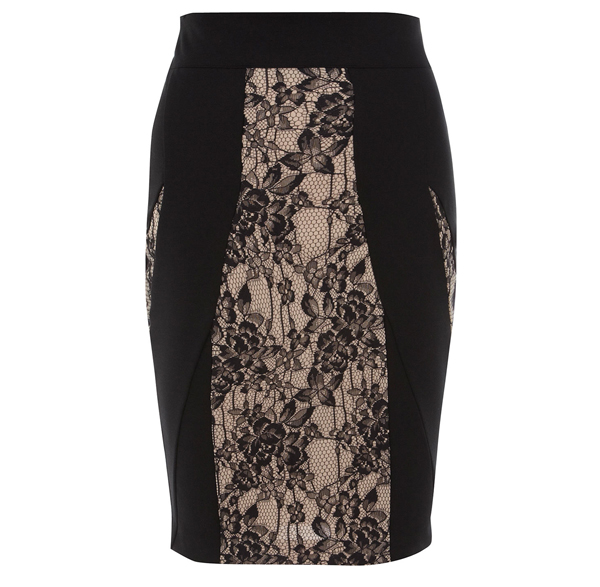 Accentuate that posterior Kim Kardashian style! This bodycon skirt is gorgeous on so many levels; it's one of those subtle, sexy pieces that everyone needs to own. Its modest length keeps it chic and classy, but the tight-fitting nature and lace detailing gives it that instant sex-factor.
5. Kardashian black snake tote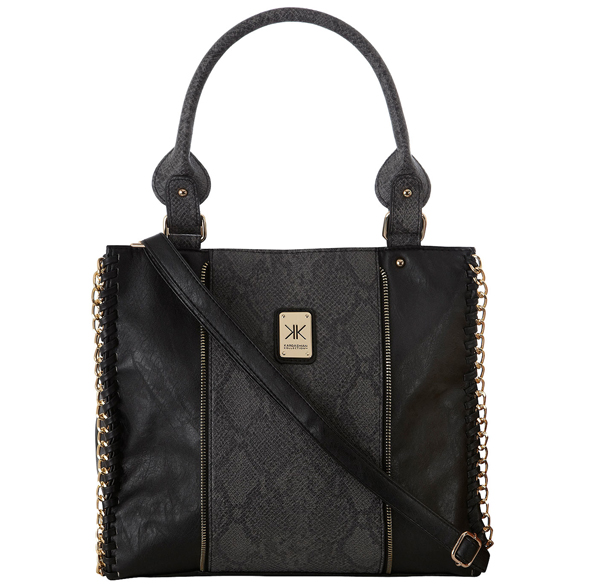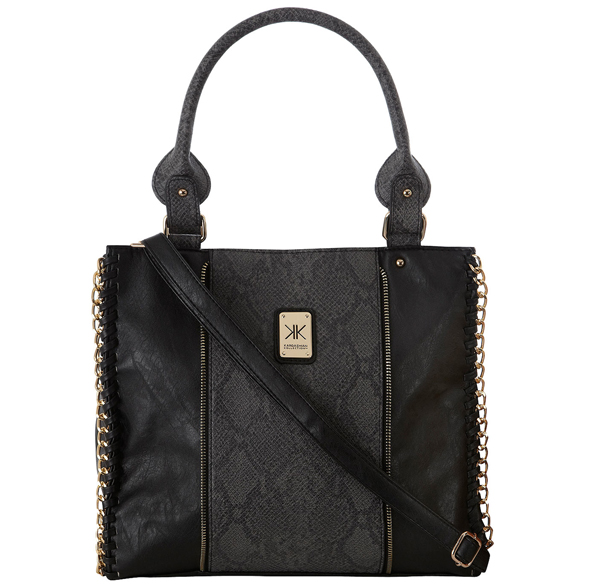 You didn't think we were going to leave out the arm candy, did you? The Kardashian Kollection has quite a generous selection of bags, and although we think the sparkly clutch bags are to-die-for, nothing beats a black tote. Big enough to fit all of our daily essentials in, in a colour that goes with virtually everything and has the wow factor thanks to the snake and gold detailing. Perfect!