Last Updated on 19th October 2013
Waking up to a Christmas Eve hangover on The Big Day is made better by finding the entire contents of Selfridges under the Christmas tree. OK, so maybe that's an exaggeration, but shed loads of naughty delicious food, drink and wide-eyed effect pressies aside, you've got to think about your outfit for Christmas day.
For those of you not keen on recovering from the persistent food coma by slouching around in an onesie all day, we've selected three fabulous Christmas day looks for you to slip into once you've crawled out from beneath the mountain of wrapping paper!
Considering the entire month of December is one big festive party, there's no excuse not to go all out come 25th December. From a print-tastic ensemble to a dazzling display of sequins and an LBD with a twist, here are three festive ready outfits that'll have you rockin' around the Christmas tree!
 Print addict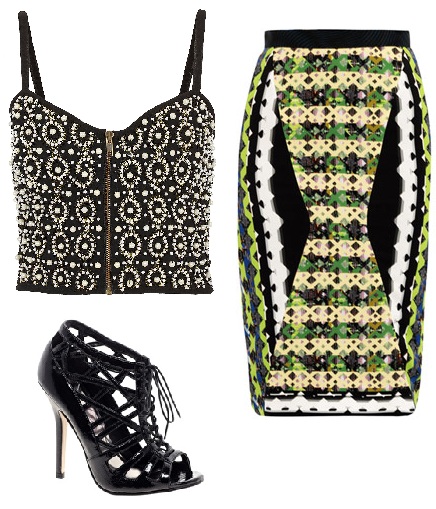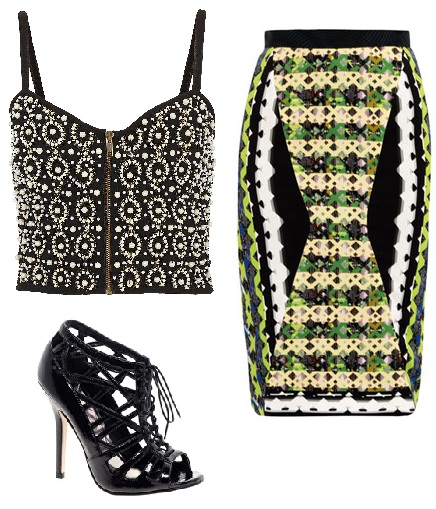 Christmas at home with the family doesn't have to mean getting all formal in the wardrobe department. Inject some fun into your look with a bold print and embellishment – this bracelet is perfect for monitoring your food intake with so many 'bad' foods on offer! The geometric print on this pencil skirt means no need for accessorising. Just add heels for perfect, fuss-free style.
Sequin devotee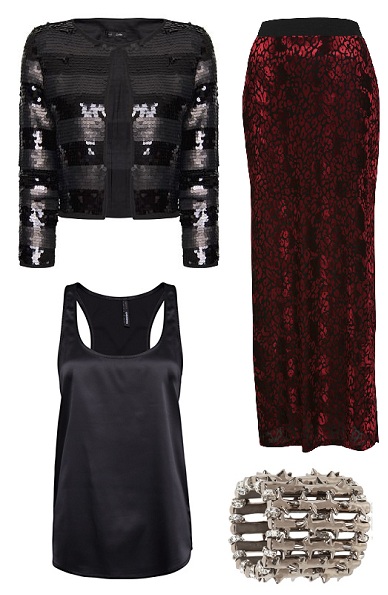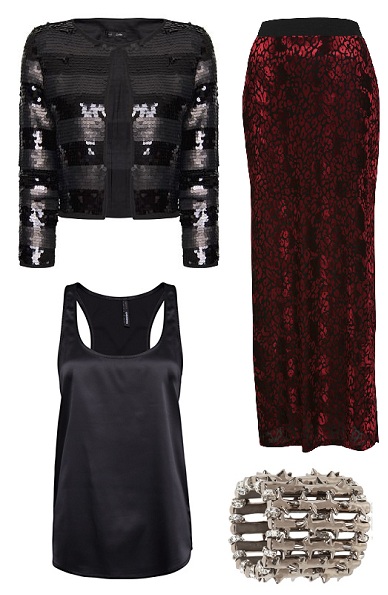 A splash of sequin wouldn't go amiss as Crimbo approaches, and with the party season in full swing, so should your sequin wardrobe be! We love this cropped cardigan for artfully topping off a slinky devore velvet maxi skirt and satin top. A statement cuff is all you need, because, let's face it, sequins are the biggest attention grabbers! The ideal outfit if you're looking to dodge the dress department but still want to channel a feminine vibe.
LBD loyalty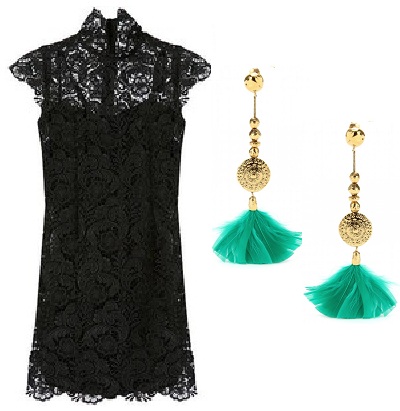 Yep, it's the classic of all party wardrobe classics, and the love for it doesn't seem to be waning. The Little Black Dress – although now cast in many different colour forms – still holds out top. Mix it up by opting for a notice-me texture such as lace, leather or velvet. We love the high neckline and scalloped edges on this beauty of an LBD, and think it needs nothing more than a splash of colour in the form of statement earrings. Party style perfection!