Last Updated on 16th January 2013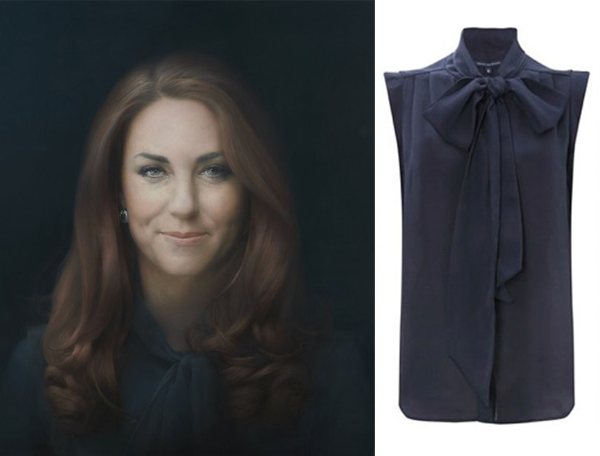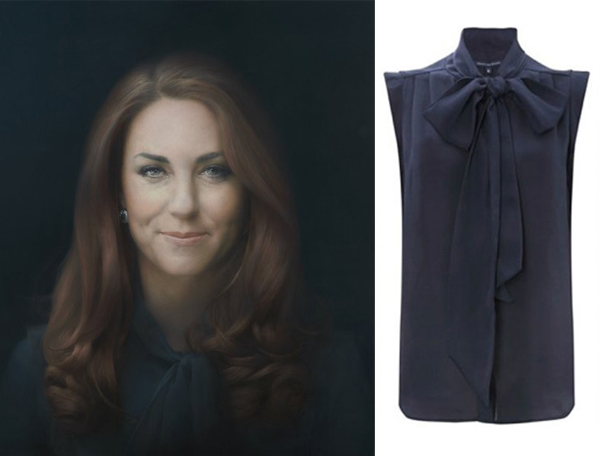 We all know that Kate Middleton loves her some high street clothes, which is why we aren't the slightest bit surprised to learn that she wore French Connection when sitting for her first official portrait.
The Duchess of Cambridge wore French Connection's Sub Silky Tie Top in navy blue, which came from the latest autumn/winter collection and originally cost £57. The top comes in several other colours, including red, white  and aqua, all of which are currently on sale for just £28. Bargain, or what?!
At the time of writing there are still a few sizes available, but we all know how powerful the Kate effect is so we doubt they will stick around for much longer.
Kate's portrait by award-winning artist Paul Emsley is now on display at the National Portrait Gallery. Do you like the fact that she wore high street for her first official portrait or do you wish she's gone for some designer gear instead?