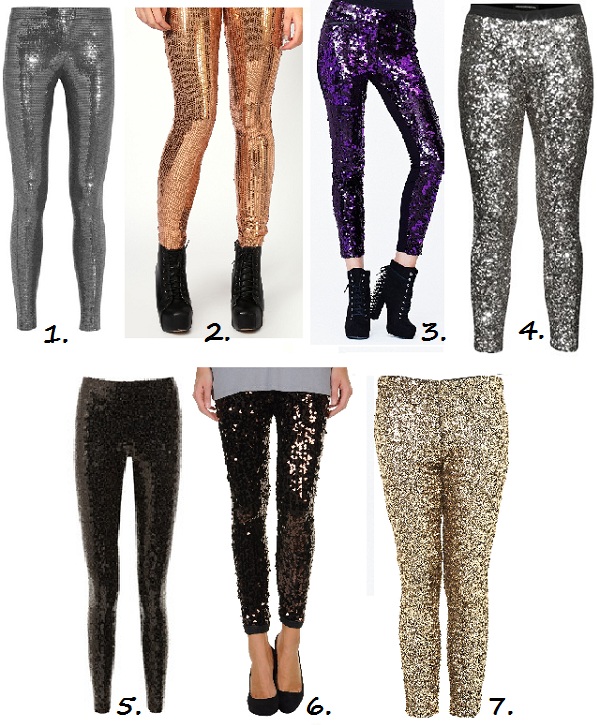 Sequins are the embellishment du jour when it comes to rocking it out on the dance floor. From matte mini discs to super-glitzy versions; a sequin-splashed piece in your wardrobe will instantly add a shot of glamour to any look.
An easy way to add impact to your outfit if you're not a big fan heavy accessorising; sequin leggings are the party-perfect pick-me-up you need to invest in.
Not got a spectacular budget to splash out on a stellar pair? Fear not, because we've rounded up 7 of the hottest sequin leggings suited to all budgets and available to shop right now, and we're pretty sure they'll be winners in your wardrobe.
1. The gunmetal sequins adorning these leggings would make the perfect glam accompaniment to a cosy, off-duty knit. Michael Michael Kors Sequined Jersey Leggings-style Pants, £170 £68, available at Net-a-Porter.
2. We love the alternative bronze colour of these All Over Sequin Leggings! Daisy All Over Sequin Leggings, £12 £10, available at boohoo.
3. Disco inspired? Check. Purple? Check. Style hit? YES! Love Label Sequin Leggings, £32 £8, available at Very.
4. Probably the most perfect pair of sequin leggings we've witnessed! Pair with a sharp blazer and silk cami for on point after-hours glamour. Ozlem Sequin Leggings, £120, available at French Connection.
5. We love the sporty-meets-sexy vibe of these By Malene Birger Ossili leggings. The perfect day-to-night option. By Malene Birger Ossili Sequined Stretch-jersey Leggings, £255, available at Net-a-Porter.
6. Nothing beats classic black leggings, and these D.A Danielle Alessandrini ones hit the luxe mark without breaking the bank. D.A Danielle Alessandrini Sequin Leggings, £88, available at Yoox.
7. Although they've got nothing on Beyonce's $100,000 gold-plated Balenciaga leggings she wore to perform at the 2007 BET Awards, this humble pick from Topshop will do well to serve our restrained legging budgets! Harper Leggings by Goldie, £44, available at Topshop.