Last Updated on 23rd January 2013
[noskim]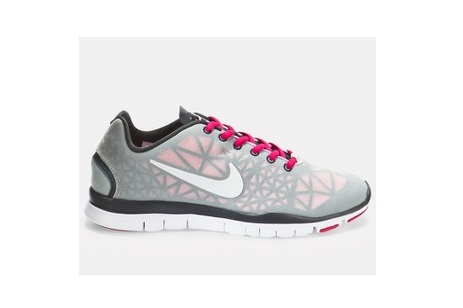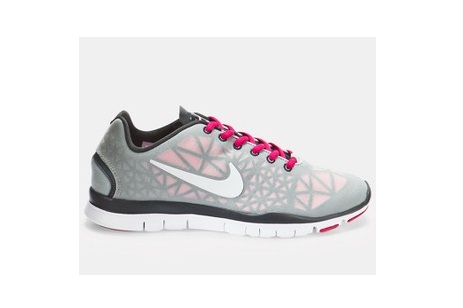 What better way to usher in 2013 than with a revamp of your wardrobe? Start at the bottom with a focus on your shoe collection, and invest in a few key pairs that will cover every aspect of your life, whatever the new year brings.
5. Shoes for a night out:
The festive party season may be over, but this needn't mean staying in on a Friday night. Use the new year to seek a new musical or dine at that swanky restaurant you've been meaning to try. An elegant heel is de rigueur for an evening out and will add a chic touch to any outfit. The Glitter Court Shoes by love Label feature silver glitter detail and are available in vivid blue.
4. Shoes for fitness:
The New Year is a time for making resolutions, and for many this involves improving health and fitness levels. A pair of snazzy new sports shoes can be just the thing to tempt you off the sofa and into the gym, or if you are more of an outdoors type, why not take up running? Specially designed running shoes provide comfort and support, and look ultra-stylish too. We recommend the fab Adidas Falcon Elite 2W trainers, offering good comfort and good value – ideal for that 'new year, new you' fitness regime.
3. Shoes for the office:
A full inbox and early commute are just some of the things many of us return to in 2013. Easing back into work can be made easier by adopting a positive attitude and injecting some new style into your look. A pair of work shoes should be comfy and practical, though still look smart and on-trend. A low-heel will look neat with a trouser or skirt suit and will help you avoid the aches and strains from wearing a high-heeled style. Black may be the go-to colour for office footwear, but why not mix things up with patterned shoe? The mid heel Court Shoe by South is available in a fab leopard print design.
2. Shoes for warmth:
The milder temperatures towards the end of last year seemed to spell the early end of winter. However, the more recent cold snap has left many of us searching the depths of our wardrobes for a pair of boots. Styles and trends are constantly changing, so why not use the new year as an excuse to treat yourself to a fashionable and cosy pair of boots that will last for years? The Arizona Boots are the perfect choice, with an ankle style that can be worn well into spring.
1. Shoes for relaxation:
Going back to work, glam nights out with the girls and a new fitness regime can leave even the most active of us craving some chill-out time this month! After a day at the office or a rigorous workout there is no better feeling than changing into on your pjs and slipping on some comfy footwear. The Knitted Pompom Slipper Boots from Littlewoods have a fur lining for comfort and look super cute too, so kick off your old shoes and kick start the new year with some fab new footwear.
[/noskim]